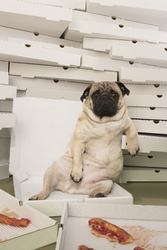 The concept of stock has come a long way in the decade and we wanted to create a contest that would reflect that
Calgary, Alberta (PRWEB) November 22, 2010
iStockphoto today announced that voting for the new "Stockys" award competition is now open to the entire iStock community at http://www.thestockys.com. The Stockys were created to recognize excellence in stock photography, illustration, video and audio in 10 categories including Technical Achievement, Stockiest Stock and Coolest Abstract.
Throughout the first part of November, iStock has collected more than seven thousand submissions and the company's panel of judges has chosen 20 finalists for each category. iStock's community of more than 6 million members will select the winners in each category by popular vote and everyone who votes will be entered for a chance to win $2,000 cash and 2000 iStock credits.
While iStock has held competitions to honor its artists' work in the past, those awards were segmented by medium. The Stockys take things in a completely new direction and focus on the different aspects of great stock rather than the specific file type. This allows the competition to focus on what matters most – great content and the ability to help tell a story or define an idea, feeling or concept.
"The concept of stock has come a long way in the decade and we wanted to create a contest that would reflect that," said Kelly Thompson, COO of iStockphoto. "We have fantastic artists and this is our way of showcasing their amazing talent and rewarding the best of the best regardless of how that talent is manifested."
Categories:
Each type of file available on http://www.iStockphoto.com eligible for every part of the competition. The complete list is as follows:

Technical Achievement
Artistic Vision
Best Composition
Funniest File
Coolest Abstract
Concept Execution
Stockiest Stock
Most Emotionally Evocative
Story Telling
WTH (What the H*ck?)
The results of the competition will be announced on December 13. The winning contributor from each category will be awarded a $2,000 cash prize. An additional $3,000 will be awarded for "Best in Show," as selected by iStockphoto judges.
About iStockphoto
iStockphoto offers easy, affordable inspiration with millions of vetted, royalty-free photos, illustrations, video, audio and Flash® files. Using the most advanced search in the business, customers download a file every second from a collection of more than seven million files for business, marketing and personal projects. iStockphoto started in 2000, pioneering the micropayment photography business model, and has become one of the most successful and profitable user-generated content sites in the world. iStockphoto pays out more than $1.7 million weekly in artist royalties. iStockphoto is headquartered in Calgary, Alberta, Canada, and is a wholly-owned subsidiary of Getty Images.
PR Contact: Kara Udziela
Director, Public Relations
kara@istockphoto.com
949.282.3506
###