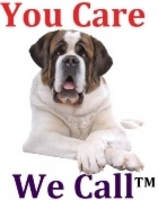 Our Daily Reassurance Care Calls are available in all 50 States, Puerto Rico as well as the Provinces of Canada says Santos Rockwell, Business Development Manager, Reassurance Care Calls, a Peace of Mind Management Company
Port Orange, FL (PRWEB) November 24, 2010
"Reassurance Care Calls, a Peace of Mind Management Company, providing care call services for seniors, single adults, young adults or for children home alone is proud to announce the launch of our TV ad campaign on BrightHouse Networks this Thanksgiving Weekend and over Christmas and its '15-day No Risk Free Trial'. The two 30 second clips were created by Kathryn McMillan of New Vision staring Grace Chapman with Bernie our Mascot, in highlighting the benefits of our services that we offer nationally" said Oksana Isaacs.
"Reassurance Care Calls recognizes, and encourages, synergy with the other options available today to ensure that family or friends are well cared for daily" remarked, Ms. Oksana Isaacs.
Some of the options available include families, friends, peer groups (faith-based or social groups, etc), pets, internet access, and of course the alert pendants or similar systems.
"However, each of these options by itself does not fully suffice to deliver the complete assurance families seek to deliver that much deserved peace of mind." remarked Santos Rockwell.
For example, the effectiveness of alert pendants/systems is tied to its proper usage and ones agility in triggering it when, say, falling down. Reflexively, breaking a fall comes first. Assuming consciousness post the fall, perhaps the pendant can be activated to summon help.
Friends, family, neighbors can and do make visits. Volunteers derive great joy and satisfaction in visiting or calling on folks to make sure they are safe and well. Of course, this is after they have tended to their own pressing personal needs and the demands on their time that can change anytime. So, is it reasonable to expect it every day, rain or shine? Probably not.
Pets do make great companions. Some have even been known to summon help. More often than not, Fido would stay put.
"However, when we couple our Pavlovian response to answer a ringing telephone, with prompt notifications to alert family, neighbors or a friend, when a scheduled call is not answered, you get an impressive and reliable umbrella coverage system." remarked Ms. Isaacs
"Thus, our daily Reassurance Care Call programs very effectively complement, and enhance, the effectiveness of alert pendants, the efforts of faith-based or social group based volunteers and other support options to deliver Peace of Mind daily". added Ms. Isaacs.
###