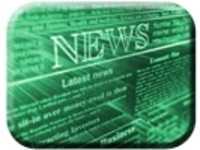 Cost savings exist in all companies and organizations; you just need to know where to look. -Lisa T. Miller
Belmar, NJ (PRWEB) November 23, 2010
VIE Partners Announces Webinar "Best Practices in Business Cost Reduction."
"Cost savings exist in all businesses and organizations, you just need to know where to look," says Lisa T. Miller, President & Founder of VIE Partners.
On Monday November 29, 2010 at 4pm EST VIE Partners will be conducting a free 45 minute online educational webinar entitled "Best Practices in Business Cost Reduction." This webinar will detail ways to identify cost reduction opportunities in your own organization and creative ways to achieve these non-labor cost reductions.
Attendees will learn how to identify opportunities within 30 days and deliver non-labor operating cost savings in 2011 to their own organization.
VIE will be outlining innovative, proven and sustaining ways to reduce costs that will immediately achieve results. They will also be discussing real-world examples taken from their client engagements.
Register for this webinar led by Lisa T. Miller – known as "The Cost Reduction Consultant" and President and Founder of VIE Partners, the world's leading cost reduction firm, and you will learn the cost reduction strategies that will immediately impact your organization!
Attendees with learn a detailed system to implement cost reduction strategies that consultants charge tens to hundreds of thousands of dollars.
These are the same cost savings strategies and methods that VIE Partners uses every day with clients.
Some key results of Attending the Webinar and learning from Lisa T. Miller from VIE Partners:

How to develop a road-map of cost reduction opportunities which can be followed in 2011.
Create a plan to reduce non-labor operating costs by as much as 20% without hiring a consultant.
Learn how to become A Certified Cost Reduction Specialist to enhance purchasing skills in order to consistently bring best pricing, terms and cost savings opportunities to the entire organization.
Discover the cost reduction secrets that consultants don't teach anywhere and ways to immediately identify and achieve cost savings. Learn how to build a road map for cost savings in 2011.
Register at VIE Partners to attend this high content and informational webinar filled with the leading cost reduction ideas and strategies. One idea alone will save your company thousands of dollars.
Learn how to develop a specific plan of action to reduce operating costs in 2011 by attending "Best Practices in Business Cost Reduction."
Register at VIE Partners:
http://www.viepartners.com/businesscostreductionwebinar
Attend this FREE webinar directly at:
https://www1.gotomeeting.com/register/639857440
A power-point presentation and "LIVE" call make it a VERY interactive experience and content-rich with new knowledge that will teach cost savings strategies for the new economy.
###