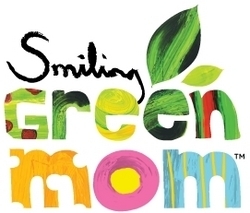 There is something that makes a gift extra special knowing it is also earth-friendly
Fort Wayne, IN (Vocus) November 23, 2010
Continuing her dedication to the green blogosphere, Lynn Stone is bringing a new holiday tradition to her blog SmilingGreenMom.com—Green Black Friday, when Smiling Green Mom will unveil her Smiling Green Holiday Catalog. Consumers across the country look forward to shopping on Black Friday, as it provides an opportunity to seek out the best deals. Now, thanks to Smiling Green Mom, not only will shoppers be able to save, but also find the greenest deals.
"There is something that makes a gift extra special knowing it is also earth-friendly," commented Lynn Stone, "So I wanted to make it easy for everyone by providing a list of special deals from some of my favorite green companies."
An estimated 129 Million Americans plan to do at least some of their holiday shopping with the click-of-a-mouse, according to a survey conducted by CouponMountain.com, making the Smiling Green Holiday Catalog an ideal destination for online shoppers who hope to find great deals while doing their part to help the planet. In fact, shopping from the Smiling Green Holiday Catalog is a way to support small businesses, as well as save time and gas emissions.
The holiday catalog will feature over 30 companies who have put together a special deal that is good throughout the holidays for the SmilingGreenMom.com readers. This also gives consumers a chance to get to know and connect with the brands, as the catalog will feature the smiling faces of the company CEOs and founders, as well as the description of the product and deal.
If that isn't enough, as an added bonus, to help get everyone in the holiday giving spirit, Smiling Green Mom will host a giveaway every day from December 1 – 15th. Check in daily to learn about the gift of the day and how to enter to win.
Join Smiling Green Mom in spreading the green holiday cheer by logging on to SmilingGreenMom.com on November 26th to learn more about the green holiday deals in the Smiling Green Holiday Catalog.
For advertising rates, please contact Lynn Stone at smilinggreenmom(at)gmail(dot)com For more information, or to arrange an interview with Lynn Stone, please contact Leesa Raab, leesa(at)adinfinitumny(dot)com
###