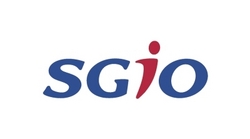 We recommend drivers who are unsure, or not insured with SGIO check if their cover
(PRWEB) November 24, 2010
As the holiday period approaches where many of us will be driving long distances, almost 70% of WA drivers aren't sure if they're covered for someone else to share the driving, according to new research from SGIO Car Insurance*.
'In our experience we know things come up and you might need someone to drive for you, which is why SGIO covers anyone who drives your car,' said Mariana Cidade, spokesperson for SGIO.
The research also showed that WA drivers either list themselves as the sole drivers of their car (30%) or have themselves and one other named in their policy (53%).
'A lot of us are keen to reach our destinations this holiday season therefore we suggest you share the driving, especially since unfortunately, around almost one in three fatalities involve fatigue**.
'We recommend drivers who are unsure, or not insured with SGIO check if their cover extends to unnamed drivers, especially around the holiday season. For example, if you need to take a break you may need one of your passengers to take over for you,' Ms Cidade said.
SGIO Car Insurance has just launched a new promotion where anyone over 18 can enter to win a Volkswagen Golf. The My Car is Your Car promotion is part of a TV campaign featuring Tom, the campaign's main character, who is given a car to share with Australia. Tom will be driving the car in select areas in WA and allowing licensed drivers to take it for a spin.
To follow Tom's whereabouts and adventures, or enter to win a car please visit http://www.sgio.com.au/mycarisyourcar
*Based on a survey of 500 WA drivers by Pure Profile Research in October 2010
**Sourced from WA Office of Road Safety, 2010
SGIO is a leading insurance provider, offering Home Insurance, Car Insurance, Motorcycle Insurance, Travel Insurance, Business Insurance, Boat Insurance, Health Insurance and Caravan Insurance in Western Australia.
###