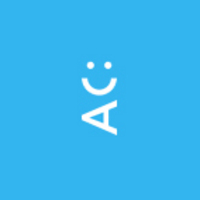 ... we felt that it was an ideal time to expand our team so that we could allot appropriate resources to customer experience management.
(PRWeb UK) November 23, 2010
Ahead of the release of their eCommerce platform upgrade in 2011, UK web design company Armcom Digital have recently expanded their existing team with the addition of a new web developer and user experience consultant. Armcom Digital specialise in content management systems, ecommerce and internet marketing, and recent developments with their 2011 eCommerce platform release has meant that ecommerce and development projects previously scheduled for 2011 Q2 and Q3 have been brought forward in alignment with the platform upgrade release date.
With Armcom Digital currently managing a number of prominent UK eCommerce stores, it was recognised that the project rescheduling also created a vacancy in the web development team. Company Partner Lee Messenger explains the move to expand the team,
"As we're upgrading all of our eCommerce stores to the new platform in early 2011, we will be reviewing all aspects of front and back end development. Whilst we have excelled in providing powerful and user-friendly content management systems, and will be enriching our eCommerce platform across our online stores, we also felt that it was an ideal time to expand our team so that we could allot appropriate resources to customer experience management. We wanted to ensure that all elements of customer and user experience were adequately catered for; essentially this is a full-time position that requires a specialist skill set."
In 2009, Armcom Digital underwent a merger that saw them become partners in a full service design agency, offering a myriad of web development, ecommerce web design and marketing services. Since this move, a real business requirement for customer experience management that addresses both cross-channel and cross-touchpoint issues has emerged.
Mr Messenger believes that the partnership's services have been bolstered with the team's expansion,
"Not only are we upgrading our eCommerce platforms, but we are now able to bring our new developer's customer experience management skills into the equation. This means we will be able to build on our client services and optimise customer journeys - from first contact via advertising and marketing, customer requirements capture, and user experience auditing, through to ongoing internet marketing campaign management and conversion optimisation. The team expansion of our web development team has basically added a new dimension that means we can cover all bases in a dynamic marketplace."
More information about Armcom Digital, and the web development or eCommerce services they offer, can be found at: http://www.n3o.co.uk
About Armcom Digital:
Established over 10 years ago, Armcom Digital is a part of a fast-growing full service design agency. As a web development and Internet marketing company, Armcom Digital specialises in all aspects of design and development, eCommerce solutions and content management systems, and maintains a number of prominent UK online stores.
###