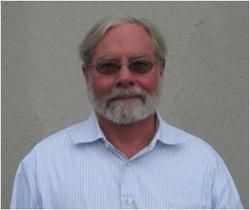 Moving any mountain starts with that first shovel of dirt
Seaside, CA (Vocus) November 23, 2010
With the completion of Swig Hall at Santa Clara University, Hallmark Construction's Senior Project Manager, Ned Cain continues to deliver some of Northern California's most challenging construction projects.
Picture a mountain, any mountain. Maybe one would picture a snow-covered vision from their last trip to Tahoe. Perhaps one would picture Mount Everest, though probably a vision from a poster. Now what if they were asked to move that mountain to the middle of the Mojave Desert? Impossible? "Moving any mountain starts with that first shovel of dirt," said Ned Cain, Senior Project Manager at one of Northern California's leading general contractors, Hallmark Construction.
For more than thirty-five years in the construction industry, Cain has taken on molehills and tackled many mountains. His latest achievement, the complete renovation of Swig Residence Hall at Santa Clara University, is the latest example of Cain's prowess for managing demanding projects. The Swig Hall project included renovations and upgrades to 235 student rooms, ten lounges, a 4,000SF lounge, ten kitchens, three large apartments, and eight small apartments—all during the University's summer vacation.
"As soon as the students moved out, we moved in and went to work," said Erik Baker, Hallmark Construction's superintendent on the project. That's twelve floors in thirteen weeks—quite a climb. The project's success depended on precise execution, with very little margin for error.
"The success or failure of a project most often boils down to communication," said Cain. Cain is revered for his communication skills and making sure that all stakeholders, including clients, architects, subcontractors, Hallmark's field personnel, and project team are all on the same page to ensure the job is built right. Cain's team delivered Swig Hall on time, on budget, and with superb quality.
Cain's managerial skills are second to none. Well known for his organization, planning, and meticulous attention to detail, Cain draws from his broad experience to help systematize a project's success. Cain employs the best practices and processes to maximize results and minimize unnecessarily extemporaneous decision making that leaves success more to chance. During planning stages he dissects a project down to the finest detail ensuring everyone involved understands what needs to be done.
Cain's methods have delivered countless projects to the highest standard of quality, exceeding stakeholders' expectations and earning the utmost trust from his clients. "We turn to Hallmark for the more difficult and complex projects, usually with both time and budget constraints," said Joe Sugg, Assistant Vice President of University Operations at Santa Clara University, "They have continually exceeded our expectations."
Cain recently completed an extensive renovation of the University's Campisi Residence Hall as. Over the last several years, he has finished roughly thirty-five projects for the school, including renovating and upgrading offices, classrooms, student commons, housing, and data centers. Cain's extensive work at the school has helped him develop well-established partnerships with Santa Clara University's employees, from field personnel to the University's top leadership.
Cain has built much of what is seen around the Bay Area. His project experience ranges from ground-up construction to tenant interior improvements in industries including: R&D facilities, manufacturing facilities, biotech, healthcare, retail, mixed-use, and educational institutions. While his projects have varied greatly, Cain has relied on his experience, thorough planning, keen foresight, and the relentless pursuit of unequivocal quality in every aspect of a project in order to succeed.
"Find out everything your client could ever want from you and their project," said Cain, "then go out and deliver more." The mountains might change in size and shape, but Ned Cain has proven for four decades that he will always get to the top.
For more information, contact Kristina at kcorral(at)lshallmark(dot)com or visit Hallmark's website at: http://www.lshallmark.com.
About Hallmark Construction
Hallmark Construction is a leading Northern California general contractor with a well-earned reputation for quality, integrity, and client loyalty. The company specializes in new building construction (including design-build services) tenant improvements, technology sector construction, sustainable, or green building, and more. Hallmark Construction maintains projects up and down Northern California's coast, including the Monterey and San Francisco Bay Areas, while operating from its Santa Clara headquarters and its satellite office in Pacific Grove, just outside of Monterey.
###