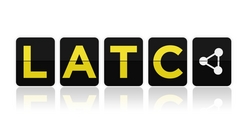 (PRWeb UK) November 24, 2010
In this, the Petabyte Age, technologists have a growing obsession with data—Big data. But data isn't just the province of trained specialists anymore. Data is changing the way scientists research and the way that journalists investigate; the way government officials report their progress and the way citizens participate in their own governance.
The challenge that all of these accidental technologists face is how to surface data and bring data together in meaningful ways. As Google's chief economist Hal Varian has said, the scarce factor is no longer the data, which is essentially free and ubiquitous, but now the "scarce factor is the ability to understand that data and extract value from it."
The emerging Web of Linked Data is the largest source of this data—multi-domain, real-world and real-time data—that currently exists. As data integration and information quality assessment increasingly depends on the availability of large amounts of real-world data, these new technologists are going to need to find ways to connect to the Linked Open Data (LOD) cloud.
With the explosive growth of the LOD cloud, which has doubled in size every 10 months since 2007, utilising this global data space in a real-world setup has proved challenging; the amount and quality of the links between LOD sources remains sparse and there is not a well-documented and cohesive set of tools that enables individuals and organisations to easily produce and consume Linked Data.
A new project aims to change this, making it easier to connect to the LOD cloud by offering support to data owners, Web developers who build applications with Linked Data, and small and medium enterprises that want to benefit from the lightweight data integration possibilities of Linked Data.
LATC to the Rescue
The new LOD Around-the-Clock (LATC) project kicked off on September 13-14, 2010 at the Digital Enterprise Research Institute in Galway, Ireland. LATC brings together a team of Linked Data researchers and practitioners from DERI (National University of Ireland Galway),Vrije Universiteit Amsterdam, Freie Universität Berlin, Institut für Angewandte Informatik, and Talis.
This team will support the production and consumption of Linked Data by providing:

A recommended tools library for publishing and consuming Linked Data, supplementing documentation for the tools, and free implementation support for large-scale data publishers and consumers. Tools include the D2R Server for publishing relational databases on the Semantic Web, the Drupal CMS and related publishing and consupmtion tools, and others.
A 24/7 interlinking platform (see Fig. 1) that acquires new data and creates links between existing datasets in the LOD cloud.
*Publication of new large-scale LOD datasets with data from governmental departments and other organizations. The focus will be on EU level datasets such as CORDIS, the European Patent Office, and Eurostat.
In addition to the core team, a large Advisory Committee with more than 30 members will participate in the LATC activities and connect the Linked Data community to LATC's recommended tools library and support services. Organizations on the Advisory Committee are entitled to support from the project and thus will be in a position to give feedback to improve the support services. The Advisory Committee includes governmental organisations such as the UK Office of Public Sector Information and the European Environment Agency; researchers and practitioners such as the University of Manchester, University of Economics Prague, Vulcan Inc., CTIC Technological Center, the Open Knowledge Foundation; and standardisation bodies, including W3C (Tim Berners-Lee). The LATC partners will also liaison with other EC projects and related activities, including LOD2, PlanetData, SEALS, datalift.org, Semic.EU, OKFN, and the Pedantic Web group.
Homepage:
http://latc-project.eu/
Twitter: @latcproject
Duration:
09/2010- 08/2012
Total cost: 1.19 M€
EU contribution: 1.06 M€
Further information:
Dr. Michael Hausenblas
IDA Business Park, Galway, Ireland
Tel. +353 91 495730
LATC organises and supports a number of community events, including tutorials at the International Semantic Web Conference 2010 in Shanghai, China, as well as the Open Government Data Camp, London.
LATC is a Support Action funded under the European Commission FP7 ICT Work Programme, within the Intelligent Information Management objective (ICT-2009.4.3).
###