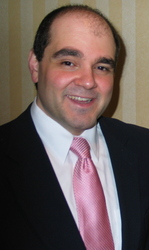 I am excited to serve as Regional Vice President and thank my colleagues for this opportunity.
Montclair, NJ (PRWEB) November 29, 2010
Jamieson Bilella, Director of Summer Sessions, Winter Session, and Special Programs at Montclair State University has been elected Middle States Regional Vice President of the North American Association of Summer Sessions (NAASS). Nominated for election by his peers, Mr. Bilella is excited about this opportunity to serve the organization. At Montclair State University, he oversees Summer Sessions, Winter Session, the Academically Gifted and Talented weekend and summer camps, professional/continuing education, and certificate programs.
At Montclair State, Mr. Bilella analyzes course availability within the context of enrollment mangement issues, reengineered department business processes, researched student preferences, facility utilization, and effectively deployed technological solutions to streamline payroll and the call for summer and winter courses. Passionate about meeting students' needs, he collects and analyzes quantitative and qualitative data to identify key opportunities to better address student and strategic institutional goals. He has also developed and executed new multimedia marketing and advertising strategies incorporating web advertising and social networking, providing students and parents with more timely information about the University's offerings and opportunties for student success.
Mr. Bilella holds an MBA in Finance from Rutgers University Graduate School of Management, and earned a BA in Economics with Honors from Drew University.
Mr. Bilella engages with fellow NAASS members on a variety of topics including: enrollment management, demography, online and hybrid programs, course offerings and scheduling, financial aid, course capacity analysis, course development, and other best practices. He also serves on NAASS's Quality and Research committee.
As Regional Vice President of NAASS, Bilella serves on the association's Administrative Council and already has been charged with several leadership responsibilities including planning and executing the 2011 Middle States regional conference which includes participants from Northeastern and Southern regional institutions. Montclair State University will serve as host to the conference April 1-3, 2011. The University is excited to host and to introduce colleagues from across the country to the campus, the city of Montclair, and the greater northern New Jersey community. The regional conference provides opportunities for the regional four-year public and private higher education institutions to present research, exchange best practices, successes, and challenges from each of their institutions.
Montclair State University
Montclair State was recently named by Forbes as New Jersey's top public institution of higher education. It offers the advantages of a large university -- a comprehensive undergraduate curriculum with a global focus, a broad variety of superior graduate programs through the doctoral level, and a diverse faculty and student body -- combined with a small college's attention to students.
Website: http://www.montclair.edu
Montclair State University Summer Sessions, Winter Session, and Special Programs
Summer Sessions and Winter Session provide in-person, online, and hybrid, undergraduate and graduate courses to help students graduate on time, accelerate their degree program, and provide flexibility in scheduling. Montclair State's unique location provides easy access to all that New York City and New Jersey have to offer.
Website: http://www.montclair.edu/sssp
North American Association of Summer Sessions (NAASS)
Founded in 1964, The North American Association of Summer Sessions (NAASS) is an association of deans and directors of accredited college and university summer programs located throughout the United States, Canada, and Mexico. The association provides a forum by which administrators share common experiences, ideas, and issues. Membership provides immediate access to over 450 summer session administrators, professional development for the new and the seasoned administrator, access to research funding, and exclusive inside information on the most creative and innovative programs.
Website: http://www.naass.org
###