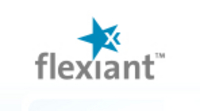 Our user interface has always been one of our strongest suits, and now it's even better. Virtual appliance and image vendors will also appreciate the fine grained control we have added to the platform. - Tony Lucas
(PRWEB) November 25, 2010
Flexiant is pleased to announce the latest version of its flagship Infrastructure As A Service offering: FlexiScale 2.2. FlexiScale leading-edge technology enables start-ups and SMEs to grow from one server to one thousand servers in seconds – critical for organisations offering streaming video, social networking or SaaS, and ideal for a wealth of other applications.
Powered by Flexiant's flagship technology "Extility", FlexiScale's pay-as-you-go virtual servers can be up and running, or taken down in less than 60 seconds, ensuring businesses can rapidly shape their IT resources in response to dynamic market conditions. With no long-term commitment or capital expenditure, FlexiScale facilitates clear focus on core business activities by reducing time, energy and effort spent on IT provisioning and investment.
Key new features in the 2.2 release include:

Support for public SSH keys, allowing simpler secure management of servers;
Support for image permissions and image verification, allowing virtual appliance vendors more flexibility in protecting their images;
Many user interface enhancements, allowing more flexibility to reconfigure servers whilst they are running.
The release also includes a number of minor features and usability improvements, as well as many minor bug fixes.
Tony Lucas, Founder of Flexiant, explains: "Our focus in this release has been enhancements to usability and additional features for virtual appliance vendors. Our user interface has always been one of our strongest suits, and now it's even better. Virtual appliance and image vendors will also appreciate the fine grained control we have added to the platform."
###