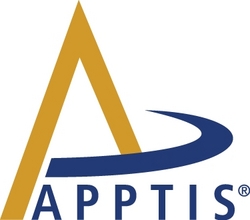 These systems support our warfighters with solutions that span the spectrum from point-specific long-haul voice communications solutions to turn-key suites of integrated voice, visual, and data telecommunications systems
Chantilly, VA (PRWEB) November 29, 2010
Apptis, Inc., a leading provider of essential IT and communications services to key Defense and Civilian agencies, today announced it has been awarded additional funding on the Project Manager Network Service Center (PM NSC) Command Center Upgrade Special Project Office (CCU SPO) contract to provide overall management, engineering, integration and acquisition of turn-key C4I systems worldwide. The total increase in funding is valued at over $15M.
The PM NSC CCU SPO organization manages a suite of more than 100 projects that supports joint warfighters, major commands, and combatant commanders worldwide. Projects include strategic satellite communications and wideband control systems, long-haul terrestrial microwave and fiber optic communications systems, tech control facilities, Combat Service Support Communications systems, critical power infrastructure, command center upgrades and combat vehicle intercom systems.
"These systems support our warfighters with solutions that span the spectrum from point-specific long-haul voice communications solutions to turn-key suites of integrated voice, visual, and data telecommunications systems," commented Skip Nowland, President COO of Apptis. "We are extremely pleased to continue serve this organization and proud to support the critical work that it does in the defense of our nation."
Apptis will support these systems with program management, engineering services, integration of enterprise infrastructure, telecommunications engineering, IT system engineering and implementation, operation and maintenance, training support, and integrated logistics support (ILS).
About Apptis
Combining deep experience in federal government with expertise driving the latest innovative technology advancements, such as Cloud Computing, Apptis has been delivering mission critical IT and communication solutions to federal agencies for over 20 years. Apptis defines, optimizes, and implements IT solutions that help our clients achieve their mission. The company's core capabilities include Software & System Engineering, Enterprise Management, Network Engineering, Information Assurance, and Program Management. Our accomplished IT professionals deliver mission critical IT and infrastructure services around the world anytime, anywhere. Proven. Trusted. Secure. Apptis is privately held with headquarters in Chantilly, VA. http://www.apptis.com
###