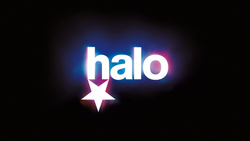 We are really pleased with the launch of Halo, we have been working with high profile individuals for some time and felt the natural progression was the creation of a service focussed solely on supporting them
(PRWEB) November 27, 2010
London based branding agency Heavenly has launched a dedicated personal branding offer. Halo is a service for high profile individuals and has been created by Heavenly to help them define their personal brand fully and accurately and provide advice on how they can monetise it to maximum effect.
Halo Personal Branding, headed by Heavenly's James Fenner, aims to take the randomness out of reputation. Famous or not, we brand ourselves daily through how we act, speak and look. Most of us do it unintentionally, unaware of the messages we send out. It is only when someone we know and respect says 'that doesn't seem like you' over something we've done or said that we get a glimpse of this continuous process.
This is even more critical to get right for high profile individuals attracting attention daily and Halo is well placed to ensure the right decisions are made at the right time for the right reason.
Heavenly's Founder and CEO, Richard Sunderland said "We are really pleased with the launch of Halo, we have been working with high profile individuals for some time and felt the natural progression was the creation of a service focussed solely on supporting them."
Halo can also be found on Twitter (@halobranding)
###