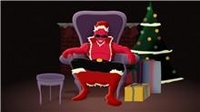 Along with our Cyber Monday deal, customers are still able to order any of the previous offers included in the 12 days of Christmas promotion
Bradenton, FL (PRWEB) November 26, 2010
Following hot on the heels of the fantastic Black Friday deal which saw Totally Wicked customers able to grab 25% off electronic cigarettes and e-smoking accessories, Cyber Monday will see another day of online bargains!
Cyber Monday arrives just about half way through Totally Wicked E-Liquid's unique 12 days of Christmas advent calendar promotion. So far, e-smokers have been able to help themselves to discounted E-NIC (electronic nicotine imitation cigarette) kits, E-Cigars, E-Liquids and other related goodies.
Mr Wicked reminds us, "Along with our Cyber Monday deal, customers are still able to order any of the previous offers included in the 12 days of Christmas promotion, right up to and including our twelfth night on December 6th 2010. If you missed one of our earlier offers, simply check out the advent calendar on the websites (both UK and US) homepages to select your favourites!"
Mr Wicked was also keen to point out that there are still plenty more treats and surprises to come between now and December 6th.
The Totally Wicked Christmas party has generated plenty of buzz within e-smoking communities and around the web and it's set to increase still further when the Cyber Monday offer is unveiled this November 29th.
###