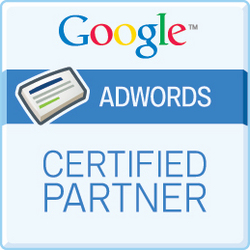 "This will allow us to continue providing superior Web marketing and Google AdWords management for all our higher education clients."
(PRWEB) November 26, 2010
Philippe Taza, the founder of Higher Education Marketing, a leading higher education Web marketing firm in Canada, has met Google's requirements to attain recognition as a Google AdWords Certified Partner. Taza achieved this status by meeting all qualification criteria and passing two Google exams to demonstrate an in-depth understanding of AdWords. As a result of his achievement, Higher Education Marketing is now officially certified by Google to manage all Google AdWords accounts.
The Google AdWords Certified Partner program is an attempt to ensure that AdWords accounts are properly set up, managed and maintained. AdWords Certified Partners status is only given to Web marketing professionals – specializing in Search Engine Optimization and Search Engine Marketing – of the highest professional caliber and reputation.
"We're very excited to have updated our certification with Google Adwords. This will allow us to continue providing superior Web marketing and Google AdWords management for all our higher education clients," says Philippe Taza.
The Montreal-based Higher Education Marketing has over a decade of experience providing Web marketing solutions for schools, universities, career and community colleges of all sizes. As a full service Internet marketing agency, HEM focuses on Google Analytics, Search Engine Optimization, Pay Per Click Marketing Services for Higher Education and Social Media Marketing to improve their client's website ROI and increase their education lead generation.
For more information please visit: http://www.higher-education-marketing.com
###