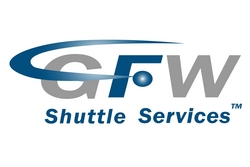 Greensboro, NC (PRWEB) November 30, 2010
GFW Shuttle Services offers Executive Services, Custom Shuttles and Scheduled Shuttles to and from any origin or destination in North Carolina. Custom Shuttles and Executive Services offer door-to-door shuttle transportation services to and from the destinations of your choice. With these transportation services, they offer complimentary Wi-Fi, multiple power outlets, complimentary refreshments and detailed vehicles that maximize ride experience and comfort. Scheduled Shuttles offer tremendous value by picking up and dropping off passengers from all three major North Carolina airports every hour to maximize convenience for travelers with prices as low as $59 between airports.
A business that has employees that travel stands to have low employee productivity and efficiency due to time spent traveling. Businesses with multiple traveling employees are possibly spending extra money by not taking advantage of lower airfares from surrounding airports or paying multiple employees for individual mileage reimbursements for use of personal vehicles. These are just a few of the many reasons that business and families alike have begun to use shuttle services.
There are a variety of methods to make a reservation with GFW Shuttle Services, but one of the most popular methods is booking an advance reservation online. Similar to an airline reservation, clients can easily secure an advance reservation for future transportation needs by selecting the Book Online Now button on the GFW Shuttle Services website. In addition to booking online, a reservation can be processed by phone, fax or email. Client Service Representatives are available seven days per week to assist clients with their questions and transportation needs.
GFW Shuttle Services is different from other transportation services because their solution operates late model, company owned assets. This allows their clients to experience a superior consistent service versus outsourcing the client experience to owner operators or independent contractors. GFW Shuttle Services offers full service vehicles all of which are equipped with the latest GPS tracking, mapping and messaging technology. This allows them to track, measure and report on their fleet's real time performance which in turn provides clients the best possible shuttle experience.
With GFW Shuttle Services, companies save money by consolidating travelers into a single vehicle versus compensating individual employees for mileage reimbursement. In addition to reducing expenses, companies benefit by allowing the travelers to stay productive during their drive time, plus saving time, cost and the hassles of airport parking. The services offered provide a variety of options that allow businesses to select a customized transportation solution to meet the needs of executives, clients, employees and groups of travelers. Clients of GFW Shuttle Services gain a competitive advantage by utilizing a more consistent transportation service while allowing employees to stay more productive and saving time while traveling at a lower overall cost.
Recreational travelers are using shuttle services for many of the same reasons that business travelers are. GFW Shuttle Services' website makes it very easy and convenient to compare travel costs with its Free Quote module.
To learn more about GFW Shuttle Services, visit https://www.GFWShuttleServices.com.
About GFW Shuttle Services: Founded in 2010, GFW Shuttle Services is a privately held company with the goal to provide clients value by allowing them to save time, save money and stay productive while enjoying reliability and comfort during their travels.
###