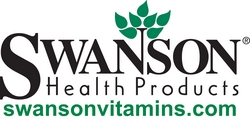 Fargo, ND (Vocus) November 29, 2010
Natural health and nutrition has become a long-term solution to improving health and quality of life—not just a passing fad. Achieving and maintaining wellness through natural products is a proactive approach to health care rather than the traditional methods. Swanson Health Products is continually adding and expanding their product offerings to help customers achieve their natural health and wellness goals.
Swanson Health Products is very selective about the product lines they offer their customers. A sampling of the new and expanded brands includes:

Bob's Red Mill offers certified gluten free products as well as certified organic products. With a wide variety of whole grain products, including flours, hot cereals and baking mixes and grains, Bob's Red Mill has "whole grain foods for every meal of the day."
ZICO's Pure Premium Coconut Water is revered as a natural source of nutrition, wellness, beauty and hydration. ZICO contains the five essential electrolytes to re-hydrate and assist in post-workout recovery.
Coromega Omega3 comes in a convenient, single-serve squeeze packet (is not a pill). Omega3 Squeeze is a tasty burst of goodness with 2 essential fatty acids, DHA and EPA, and a clinically proven 300% better absorption rate than regular softgels.
Giovanni Cosmetics formulas incorporate vitamins, herbs, minerals, proteins, nutrients and the purest of essential oils in their hair and body care products. These products are never tested on animals and are SLS/SLES free.
MegaFood premium multi-vitamins are made with a full spectrum of fresh whole foods including farm fresh broccoli, carrots, oranges, Maine wild blueberries, Cape Cod cranberries and pure nutritional yeast. These foods are dried into a nutrient-rich FoodState® concentrate, which delivers essential vitamins, minerals and life-enhancing phytonutrients.
CytoSport, the maker of Muscle Milk, is here to help athletes achieve goals and live healthy. The motto at CytoSport is, "Driven by Science – Inspired by Performance."
Swanson Health Products is an industry leader in bringing vitamins direct to consumers at the lowest prices possible. Swanson Health Products, headquartered in Fargo, ND, offers the highest quality vitamins, supplements and natural health care products and is Good Manufacturing Practices certified. Swanson Health Products goes a step beyond its competitors by offering powerful guarantees. All products are backed by a 100% Satisfaction, Money-Back Guarantee and Double the Difference Lowest Price Guarantee. For more information, please visit swansonvitamins.com.
Contact Information:
Tara Kessler
Phone: 701-356-2807
Website: http://www.swansonvitamins.com
E-mail: pr(at)swansonhealth(dot)com
# # #