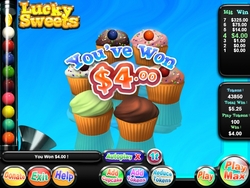 "We have products that have been approved by the court," said Chris Canard, president of HEST.
Haltom City, TX (PRWEB) November 29, 2010
HEST Technologies, Inc., a sweepstakes software development company, announces that a court in High Point, North Carolina, has upheld their right to operate video sweepstakes in that state.
Judge Craig of the Guilford Superior Court ruled from the bench this past week regarding G. S. 14-306.4, finding that video sweepstakes are protected free speech under the First Amendment, but the state has the right to limit the types of video games in operation--namely games with familiar casino themes, such as keno and poker. Those, according to Judge Craig are out. While the removal of those perennial favorites will leave a void in the sweepstakes market, arcade games are permissible, said Judge Craig.
Unlike other sweepstakes software providers in North Carolina, HEST Technologies does not have to scramble to comply with Judge Craig's ruling, which prohibits the casino games and images. Dubbed "The Illicit Eight," the games under the ban, include classic casino imagery. HEST has arcade titles currently in play that meet the Judge's order. The Company also will release additional titles before Jan.1 along with a version of software that incorporates arcade jackpots in its finite sweepstakes software.
"We have products that have been approved by the court," said Chris Canard, president of HEST. "Our arcade games are proven sweepstakes performers. We will be releasing additional titles into the market over the next few weeks, as well as unveiling our new community bonusing features. We feel as though the market changes combined with the release of these new, targeted products will allow our customers to operate within the law while realizing profits from their small businesses."
# # #