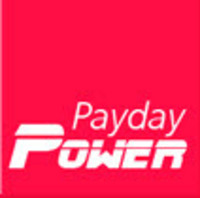 (PRWeb UK) November 30, 2010
Whilst Payday Power may be a leading broker of short-term loans, when it comes to online aspirations their goals are very much long-term. To help realise these aspirations they have enlisted the help of leading SEO Agency, Impact Media.
In the competitive industry of payday loans, having a strong online presence is vital. Despite already achieving some strong rankings for a number of key terms, Payday Power decided that the website was still under-performing. As a consequence, Impact Media were appointed to manage all aspects of SEO and ensure that the site reaches its potential.
Payday Power, part of the Reset Finance group of companies, offer consumers the opportunity to get the best short term loan for their circumstances. Using an automated application process, featuring an extensive range of leading lenders, they are able to provide a near-instant response to all enquiries.
Explaining why Payday Power chose Impact Media, Managing Director of Reset Finance, Simon, said, "The site has an exceptional conversion rate currently, which suggests that people enjoy using it and understand the services we offer. However, we were still struggling to get visitors to arrive through a number of key search terms. So to improve the site traffic and add more focus where it is needed, we decided that we needed to outsource our SEO work."
"We were looking for an agency that would understand our goals and work together with us to ensure that they are achieved. Payday Power has a long-term vision, so we weren't looking for quick fixes or unattainable promises. The enthusiasm that Impact Media had showed towards the project helped convince us that they were SEO agency for us."
In response, the Head of Search at Impact Media, Samantha Stratton, said, "Getting Payday Power onboard is great for us. They have big plans for the future and we're looking forward to helping them achieve these and enjoying a long working partnership with Reset Finance. We've already started on the site's SEO and are excited about its potential moving forwards."
About Payday Power
Founded in 2008, Payday Power is a leading broker of online payday loans. Part of the Reset Finance group, they have an extensive application of major lenders to help get the best deal for customers. They offer payday loans of up to £1,000 at a typical APR of 1,737% - equating to around £25 per £100.
About Impact Media
Founded in 2006 by Ben Norman, leading UK SEO Company Impact Media offer full range of professional online marketing services for a diverse and expanding customer base. Specialising in Search Engine Marketing, the Hampshire-based agency are able to provide complete online marketing solutions for clients from all industries and companies of any size.
###