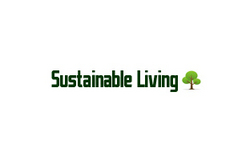 ...'Part-time' self sufficiency is a much more convenient way to begin taking the necessary steps that enable people to start on the road to self sufficiency. It allows them to gain confidence and experience...
(PRWeb UK) November 29, 2010
The past decade has seen an increased, more informed consumer consciousness, with many people turning their backs on intensive farming methods whilst seeking out a more sustainable mode of living. With dwindling fossil fuel supplies, palpable effects of climate change, intensive farming scares, a double-dip recession and a greater emphasis on the provenance of food, it's no surprise that the Self Sufficient movement has once again gained popularity.
The minds behind Sustainable Living felt that this shift in public perception about the necessity of living a greener, more sustainable lifestyle, presented an opportune time to launch a site dedicated to helping those who wish to move towards a green and sustainable lifestyle.
Web Editor Lucy Debenham explains the aims behind the launch of the Sustainable Living site, "In reality, living an entirely self-sufficient lifestyle is a massive challenge that requires complete dedication. Not everybody can afford to devote all of their time and resources to making such a step. 'Part-time' self sufficiency is a much more convenient way to begin taking the necessary steps that enable people to start on the road to self sufficiency. It allows them to gain confidence and experience, and because it's not such a drastic change. I sincerely believe a step-by-step approach will allow more people to live at least some degree more self sufficiently.
"As advocates of green living, we wanted to provide the British public with a site that breaks down the different aspects of sustainability - such as growing your own fruit and vegetables, alternative ways to power and heat your home, recycling, permaculture techniques, environmental issues, green products and general lifestyle changes – so that readers can begin to make manageable, proactive lifestyle changes on a step by step basis. The idea is that the site will become an ultimate UK resource for those attempting self sufficiency on a scale that suits their own personal circumstances. Even the smallest and seemingly mundane lifestyle changes or community efforts can make a huge difference in the long run. Ultimately, we would like Sustainable Living to become an all-encompassing source of pertinent information that empowers and enables people to start and maintain on a path to a greener existence."
On the back of John Seymour's 'Complete Guide to Self Sufficiency', the revolutionary 'Good Life' TV series was hailed as a catalyst for kick-starting the once radical self sufficient movement in the mid seventies. Wand now with vegetable seed sales surpassing those during World War Two, an estimated 750,000 UK households now home to a small flock of chickens, and a nation-wide allotment waiting list pushing 100,000 long, the 'noughties' has experienced a 'good life' renaissance. Whilst for many, complete self sufficiency essentially remains as much of an idyll as it was thirty five years ago, the self sufficient movement itself is now considered progressive lifestyle, rather than radical or alternative movement. Self sufficiency or 'part-time self sufficiency' continues to gain popularity throughout Britain, and is often cited as a more rewarding, more responsible and more frugally efficient existence.
The Sustainable Living site has been designed to enforce the notion of a more manageable part-time self-sufficient lifestyle. Sustainable Living deals with all aspects of self sufficiency, with the site's content broken down into easy-to-follow categories to enable readers to easily adopt new methods, technologies or products as part of their daily routines.
Sustainable Living was launched in November, alongside a dedicated Twitter account and Facebook group. Sustainable Living and links to its associated social media can be found at: http://www.sustainableliving.co.uk
About Sustainable Living
Launched in November 2010, Sustainable Living is a website dedicated to providing useful and practical tips, advice, reviews and informative articles on all aspects of the self sufficient lifestyle. The site is written by self sufficiency enthusiasts and aims to inform and encourage people to make a successful transition to a greener mode of living, through useful articles such as its Green Urban Guide to Growing Your Own series, product reviews, tips, advice and recipes.
###