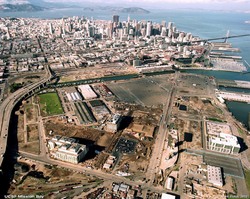 (PRWeb UK) November 29, 2010
The former Javelin Park Airfield located in Gloucestershire will undergo a "brown field" development which will create more than 250 jobs next year. Companies are really eager to take advantage of the benefits this site offers such as the easy access to the motorway and they plan to use the job force available in the area.
Brown field land is known as abandoned land that can only be built on again after all hazardous waste has been removed from it. In the case of this site, what needs to be removed is a derelict infrastructure. The best way to deal with brown field sites is to redevelop, which benefits both the economy and the environment.
Over the course of several years trying to provide land where the solutions were vast at handling several local issues, Javelin Park is probably one of the best examples of the resolution to these issues and other land developments alike.
"This is great news for businesses and for the local people, as this development will bring the jobs our economy needs and the convenient location for many different types of businesses. These businesses will generate wealth and provide jobs to the local people for a long time" commented the UK Knack Group Managing Director.
UK Knack Group has also learned that this site offers over 15 acres on either a "turn-key" freehold or leasehold basis. The fact that it has an excellent location has made it very attractive for several businesses and there are several parties who have already expressed their interest.
About The Uk Knack Group
Built on decades of experience the Knack team consists of some of the most experienced professionals in the UK and abroad who have helped thousands of businesses and people to be more successful.
###