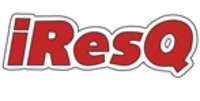 Now there is an option for storage with no moving parts, so they have very little chance of failure.
Olathe, KS (PRWEB) November 30, 2010
iResQ, the Midwest's premier Apple Authorized Service Provider and forerunner of Apple computer, iPod and iPhone repair, has added Solid State Drives to their available repairs for all MacBooks and MacBook Pros. Flat-rate services which include three different storage capacities and a variety of shipping methods are now available at iResQ.com.
"I have spoken with literally thousands of people who have lost their data after their hard drives failed and have to start from scratch with pictures, music and documents," said Eric Kautzi, Apple Certified Macintosh Technician and manager of iResQ's notebook division. "Now there is an option for storage with no moving parts, so they have very little chance of failure." Apple has been releasing portable devices that use solid state or flash memory for the last few years with enormous popularity. Continued Kautzi, "As with any technology, SSDs are growing more affordable all the time. Smaller formats may have cost over a thousand dollars just a few years ago, but high capacity drives are now much more accessible to the average consumer."
Since there are no spinning disks or mechanical parts in Solid State Drives, there are very few factors that can cause failure. iResQ is currently offering 64GB, 128GB and 256GB Solid State Drives starting at $249 plus shipping. As with their standard hard drive replacement services, drives will be installed by an Apple Certified Macintosh Technician and data will be transferred to the new drive free of charge, barring complete mechanical failure of the source drive. All available Solid State Drives are 2.5" SATA interface, so they are compatible with any MacBook or MacBook Pro except the MacBook Air.
About iResQ
Centrally located in Olathe, Kansas, iResQ is an Apple-Authorized Service Provider that repairs Apple computers and portable devices in addition to the Sony PlayStation Portable. Servicing Apple products since 1994, its team of technicians boasts years of experience and multiple Apple Certifications. 24-hr. diagnostics and repair service cover the entire line of iPods, iPhones, Portable Macs, and Mac Minis. This includes the entire PowerBook G4 family, the iBook family, plus MacBook and MacBook Pro repair, as well as all versions of the iPod except the iPod Shuffle.
iResQ is also an ideal solution for schools and computer repair shops. Its repair depot can handle large numbers of repairs quickly and efficiently, and it provides volume discounts.
For more information or to order repair services, call 1-888-447-3728 or visit: http://www.iresq.com.
###