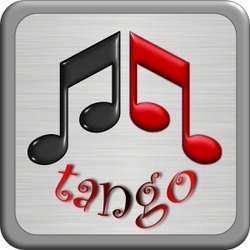 "Amazing app. Love that it's amazing and FREE!!! Have my iPad hooked up to home theatre system and use iPhone 4 as remote!!!!" - Recent iTunes Review
Brewster, MA (PRWEB) November 30, 2010
Blue Atlas Technology, LLC has just announced that a new version of its Tango Remote Music Player App is now available on the iPhone App Store. Tango Remote is a remote control App that can control the music playing on an iPhone, iPod Touch or iPad, giving the user the freedom to access their iPod Music library remotely.
Tango Remote Version 4.2 has been upgraded with several major new features including:

Support for iOS4.2.1 and AirPlay.
Full Remote Control of all your music while in the background.
Improved Bluetooth and Wi-Fi connections.
Improved Album Cover support and remote battery indicator.
Works with all iOS devices from iOS 3.0 to iOS4.2.
It takes 2 to Tango! One device functions as the iPod music player and the other serves as the remote control. Tango Remote can select songs, control the volume, pause and play a song, skip forward or backwards and much more.
Here is a sampling of some the features available in Tango Remote Music Player 4.2:
Access and control iPod music library locally or remotely.
Full remote control of iPod music while in the background.
Search or browse iPod music via artist, song title, album or genre.
Simple to use and setup.
Native iPad version with full screen album artwork.
View entire iPod song queue, not just album playing.
Listen to all playlists in continuous play - sequence optional.
Remotely create a playlist – add songs, move them, etc.
Advanced caching techniques stores song info and album artwork for quick response.
Bluetooth and Wi-Fi supported.
Remote battery indicator and low battery warnings.
Automatically discovers and connects to remote devices.
Music continues to play when Tango exits.
Built-in FAQs and help.
Available in 16 foreign languages.
To learn more about this amazingly unique app, visit the Tango Remote Music Player page on iTunes.
About Blue Atlas Technology, LLC
Blue Atlas Technology LLC is a mobile applications development company. The company's first product, Blue Atlas Broker released in 2008, was the first Real Estate App with an interactive map for displaying and finding property using GPS. Tango Remote was released in 2009 and is the leading remote control app for your iPhone, iPod Touch and iPad music.
Pricing and Availability:
Tango Remote Music Player is currently free for a limited time only and available worldwide exclusively through the App Store in the Music category.
Download
http://itunes.apple.com/us/app/tango-remote-control-music/id345279970?mt=8
Screenshots and App Icon
http://s837.photobucket.com/albums/zz291/blueatlastechnology/Tango%20Version%202%20ScreenShots/
Tango Remote Music Player Facebook Fan Page: http://www.tangoremote.com/
CONTACT
Steve Fields
Media Contact for Blue Atlas Technology, LLC
steve(at)tangoremote(dot)com
###