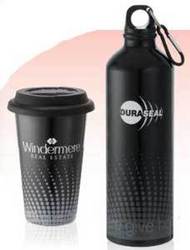 "We initially offered the shipping program after hearing complaints from customers that the price per piece was great but they then got hit with enormous shipping charges."
Plymouth, MA (PRWEB) November 30, 2010
PromoManagers Inc, a New England based promotional products distributor announced an upgrade to their site today to improve organization and ease of shopping. The site was specifically redesigned to allow users to easily search PromoManagers website (promomanagers.com) for promotional items for business and organizational use via computers or mobile devices. As part of the redesign the site is now conveniently divided by brands. To mark the new design the company is including an iPod® (or order credit in lieu) with all orders totaling over $1100 through 12/31/2010.
The company was among the first and is still one of the only online promotional products stores to guarantee shipping quantities. "We do not charge the customer for more than they order, if we over ship that is on us unless otherwise noted." Heather Simard of PromoManagers went on to say "We like to give customers a choice, if they want the free gift they can use it as part of a giveaway or employee raffle but they can also take a direct order credit where that is required." The company already offers free shipping on a majority of the promotional items on the site in a program now being copied by many competitors. "We initially offered the shipping program after hearing complaints from customers that the price per piece was great but they then got hit with enormous shipping charges." By including shipping or offering discounted rates for some larger products PromoManagers has been first to market with this model. There are some promotional gifts where reduced shipping is offered. This is usually with larger items such as promotional stainless steel water bottles that not only carry significant weight but that spans many boxes.
Starting on 12/1/2010 the company will provide detailed ratings on suppliers on a monthly basis. These ratings will be independent of any industry rankings and will instead be rankings based on a monthly order basis. This will be an industry first as no other promotional products distributor currently ranks suppliers. "We believe leaders such as Leeds, Gemline, Norwood, Bic and Port Authority will continue to shine based on our previous experience with each organization." The company was among the first in the industry to openly disclose manufacturer information on a per product basis. The industry quickly followed suit and today most websites clearly state the manufacturer.
The company has also announced that effective 11/30/2010 it will end the program in which it was donating 1% of online orders within certain categories to Habitat for Humanity®. A leading supplier has continued the program through 2011 on selected items and the company will continue to contribute 1% on those specific items which are part of the Hope series from Leeds. All other items are excluded from the offer including all promotional tools which would include holiday favorites such as flashlights and multi-purpose tools.
PromoManagers was established in 2003 and specializes in providing high end promotional items to corporate clients, educational institutions and government agencies around the world. The company has formed strategic partnerships with promotional products suppliers to provide a combination of value and service that is difficult for competitors to match. Promomanagers.com offers over 4,000 hand-picked promotional products that are e-commerce enabled for ease in shopping.
To find out more about the gift program please visit the website and follow the link at the top of the page. PromoManagers can be followed on Facebook or Twitter.
###