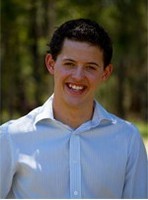 "There is nothing else on the market that allows affiliate marketers to manage their whole business with one login."
(PRWEB) November 30, 2010
Many Internet marketers struggle with the time wasted on managing websites and outsources, monitoring traffic statistics, affiliate commissions and search engine rankings. Now a new product called "Mass Blog Manger" is set to end these struggles by providing one portal that allows internet marketers to manage all these statistics in one easy setting.
Developed by the young Internet entrepreneur James Jackson from Australia, "Mass Blog Manager" offers a free trial ahead of its official launch on 1st December 2010. The free trial allows users to monitor up to 5 websites and manage all related tasks from outsourcers to content creation, monitoring traffic, search engine rankings and backlinks to reviewing affiliate commissions.
The free trial has already been hailed a success, with more than 700 internet marketers having signed up within a week of its announcement. After the official launch, the software will be available for a monthly fee.
James originally built the software for personal use to manage the growing number sites in his portfolio until he realised there was high demand from other internet marketers. Proceeding to develop a version for the public, James is now pleased with the response his products has been getting "The the pre-launch has had an overwhelming response with more than 700 people signing up for a trial account in less than a week" James said.
"We really have a unique product" James explains. " There is nothing else on the market that allows affiliate marketers to manage their whole business with one login. Mass Blog Manager is really designed to leverage your time and fast-track affiliate marketing success."
Early adopter Samuel Junghenn from http://www.SexDrugsAndInternetMarketing.com agrees and says "Anyone who is serious about their Internet marketing business knows that time management and leverage is crucial to your success".
With future functionality set to include additional features such as easy theme and plugin management as well as an automatic site installer, "Mass Blog Manager" members will be upgraded to have access to these features.
The FREE trial is available until December 1st and can be claimed at http://www.massblogmanager.co
James Jackson is a full time Internet marketer from Melbourne, Australia who has risen to online success very quickly before developing the Mass Blog Manager concept.
James has been asked to speak on platforms around Australia to share how he has built a successful online business and what Mass Blog Manager is going to do for the Internet marketing community.
# # #