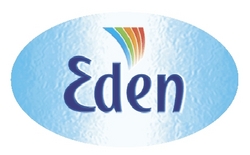 Raanan Zilberman, President of the Eden Springs Group said: "We constantly continue to base our status as the leading brand in the drinking water solutions market in every country in which we operate."
(PRWEB) November 30, 2010
(PRWEB) November 30, 2010 -- Raanan Zilberman, President of the Eden Springs Group said: "We, at Eden Springs, constantly continue to try to base our status as the leading brand in the drinking water solutions market in every country in which we operate. Thus also in France where we serve 61 000 offices and workplaces we hold before completing the transaction a 25% market share. The Eden Springs' strategy is to expand our operations in a combination of organic growth and acquisitions. In recent years, the Company carried out a significant number of acquisitions of competing companies, including in France".
The Eden Springs Group started its operations in France in 2001. The company operates under the French brand name Chateaud'eau and is present in the bottled water cooler market as well as in the mains fed water cooler market. Among Chateaud'eau's customers are: SNCF, the National Railways Company, Sodexo, BNP, the Danone Corporation, Dior, Amazon, LVMH, Club Med, Renault Vehicle Corporation, French Ministry of Defense and more than 38 000 other customers in the business and private market. In addition Chateaud'eau entered the coffee market partnering with well-known Italian coffee brand. Jointly these two companies offer solutions for business customers.
In recent years the French subsidiary improved its profitability and the level of its EBITDA stands today at about 20% of turnover. With this transaction Chateaud'eau will become market leader in France, will increase significantly its client base and will improve its operational excellence and its profitability level.
About Eden Springs Europe
Eden Springs is Europe's leading provider of drinking water solutions for the workplace, offering a broad range of bottle-fed water coolers, mains-fed water coolers and PET bottles. The company established its European presence in Poland in 1997 and in less than 8 years, has become the leading brand for water coolers, with the widest geographical coverage in Europe's water cooler industry. With a network of branches and water sources across 16 countries, Eden bottles and distributes more than 368 million litres of water annually and services more than 625 000 clients. Headquartered in Switzerland, Eden Springs represents 2700 employees.
For more information about Eden Springs Group: http://www.edensprings.com and about Chateaud'eau SA http://www.chateaudeau.com.
###