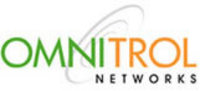 "We see a substantial market opportunity for companies who can leverage an 'Internet of Things' infrastructure to provide real-time intelligence on the status, location and condition of assets"
Santa Clara, CA (PRWEB) November 30, 2010
Financing to Extend Reach and Adoption of Omnitrol's Real-Time Operational Intelligence Platform and Solutions
Omnitrol Networks announced today that it has closed a round of financing with Javelin Venture Partners and several existing investors. A select group of new strategic individual investors also participated in the round, including Puneet Arora, the former CTO of TIBCO Software.
The financing round brings Omnitrol's total investment since inception to approximately $15 million. The company has also been previously backed by Westlake International Group and individual founders. The capital will be used to expand sales and marketing, and help accelerate key initiatives in response to sustained industry growth.
"We see a substantial market opportunity for companies who can leverage an 'Internet of Things' infrastructure to provide real-time intelligence on the status, location and condition of assets," said Jed Katz, Managing Director of Javelin Venture Partners. "Omnitrol has become a leader in this sector, and we are excited about supporting their long-term plans."
Omnitrol has deployed its platform and solutions with industry leading companies in aerospace & defense, manufacturing, logistics, food & beverage and retail-store operations. The OMNITROL platform has won numerous awards from analysts including Gartner, Frost & Sullivan, Managing Automation, M2M Magazine and RFID.Net for its innovative technology in automating shop-floor process visibility and improving operational efficiency.
"Rapid growth and adoption of wireless, RFID and location-based sensor technologies has accelerated demand for Omnitrol's highly scalable software platform," said CEO Raj Saksena. "Customers and partners building solutions on our platform are able to achieve new heights in financial performance by significantly improving customer satisfaction and reducing costs. Our customers automatically share information accurately and quickly in real-time from shop-floor operations creating a smarter and more collaborative supply-chain with their business partners. We look forward to announcing some major partnerships in the coming months."
About Omnitrol Networks
Omnitrol Networks is a leading provider of distributed software solutions that automate business insight into physical operations. Partners and customers have successfully deployed process-centric intelligence solutions based on the OMNITROL platform to achieve substantial improvements in operational efficiencies, employee productivity, and sales growth. Examples of real-time solutions include manufacturing visibility, supplier production collaboration, global asset tracking and product traceability. OMNITROL-based solutions automate real-time visibility in operations by capturing and analyzing events from digital and analog sensors, RFID and wireless location-based sensors, and existing production control systems. Omnitrol Networks. is a privately held company with its corporate headquarters in Santa Clara, California, USA. Additional information about Omnitrol Networks' products and services is available at http://www.omnitrol.com
###