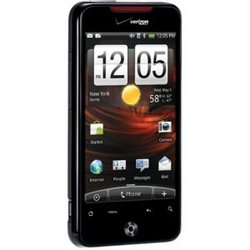 The surge in sales on Black Friday and Cyber Monday this year was even greater than expected
Reston, VA (Vocus) November 30, 2010
Simplexity, the Internet's leading authorized retailer of cell phone and cell phone plans, kicked off the holiday shopping season with record-breaking cell phone sales on two of the biggest shopping days of the year in the U.S.: Black Friday and Cyber Monday. On average, a phone was sold every five seconds, shattering the previous record set last year by two seconds. Android-powered smartphones such as the DROID Incredible by HTC and the HTC EVO™ 4G were on everyone's gift lists this year, taking 9 of the 10 spots in Simplexity's Best Selling Phone list for the holiday weekend.
"The surge in sales on Black Friday and Cyber Monday this year was even greater than expected," said Andy Zeinfeld, CEO of Simplexity. "In fact, they were our two biggest sales days in the company's history with a phone being sold every five seconds."
The Friday after Thanksgiving is well known as a day when shoppers flock to stores in search of deals, but in recent years Black Friday has also emerged as a huge day for online retailers. According to industry analyst comScore Networks, online retailers saw $648 million in sales on Friday, making it the heaviest online spending day to date in 2010, with a 9 percent increase from Black Friday 2009. Cell phone shoppers were no exception, as cell phone sales from Simplexity's hundreds of partner and affiliate sites, including its own website, Wirefly.com, were up a staggering 42 percent from the same day last year.
Cyber Monday, the Monday following Thanksgiving and the ceremonial kick-off of the holiday online shopping season, also saw huge growth for Simplexity with orders up 51 percent over last year.
The dramatic increase in sales was not limited to those two banner shopping days. In fact, sales were up for the entire month of November; and on Thanksgiving Day alone, sales had increased 47 percent over the previous year's figures for the same day.
Zeinfeld credits this year's sales growth to the introduction of so many popular smartphones in the past year, and to the many improvements that wireless carriers have made to their networks to handle the associated speed and data requirements. Operating systems including Google's Android, Microsoft's Windows Phone 7 and RIM's BlackBerry 6.0 have been widely embraced by consumers, not only for their features, but for their overall value. "This was the year of the smartphone," said Zeinfeld. "Devices today are bigger, better and faster, but more importantly, they are also affordable. As a result, smartphones have become mainstream consumer devices." Popular high-end smartphones including the DROID Incredible and Samsung Captivate have been featured for free on Wirefly.com during the holidays.
According to Simplexity, the ten best selling cell phones during the Thanksgiving holiday weekend, including Black Friday and Cyber Monday, were:
1. DROID Incredible by HTC (Verizon Wireless)
2. HTC EVO™ 4G (Sprint)
3. Samsung Captivate™ (AT&T)
4. BlackBerry® Torch™ 9800 (AT&T)
5. DROID X by Motorola (Verizon Wireless)
6. DROID 2 by Motorola (Verizon Wireless)
7. Samsung Intercept™ (Sprint)
8. Sony Ericsson Xperia™ X10 (AT&T)
9. HTC Aria™ (AT&T)
10. T-Mobile® myTouch® 4G (T-Mobile)
Zeinfeld also attributes this year's growth in sales to Simplexity's straightforward pricing without rebates, its vast selection of phones from every major U.S. carrier, and to the convenience of researching, comparing, and ordering cell phones online through Wirefly.com and affiliated sites, including mobile.wirefly.com, which let's shoppers research and compare cell phone deals from any mobile phone, and Wirefly Learn (wirefly.com/learn), which offers a wealth of information to educate consumers about cell phones including video demos, unbiased reviews, and side-by-side comparisons. As Zeinfeld notes, "This past year, we have placed a lot of emphasis on offering our customers tools for research, enabling them to make informed purchase decisions – at any time, from anywhere. Whether shopping at one of the hundreds of Simplexity-powered stores, or at our own site Wirefly.com, our customers always find a fast, easy, convenient and cost-effective way to purchase cell phones- every day of the year."
For more information about the phones listed or to make a purchase, visit, wirefly.com.
About Simplexity
Simplexity is the Internet's leading retailer of cell phones and wireless plans. Simplexity's technology solutions include merchandising, procurement, customer service, billing, customer relationship marketing, order processing and cell phone activations for the largest carriers in the U.S – Verizon Wireless, AT&T, T-Mobile and Sprint. Simplexity operates private label websites for some of the largest names in retail, including RadioShack, Target, Sears, Kmart and Dell, as well as, the popular website Wirefly (wirefly.com), the leading cell phone and wireless plan comparison shopping site that has been awarded "Best of the Web" by Forbes magazine and "Best in Overall Customer Experience" by Keynote Systems. For more information about the company, its products and services, visit the Simplexity corporate website at simplexity.com.
Contact
Megan Murray
Simplexity
703.657.4102
mmurray(at)simplexity(dot)com
###