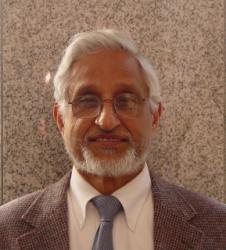 New Rochelle, New York (Vocus/PRWEB) November 24, 2010
Dr. Mohan Cheema, New Rochelle resident and medical director of United Hebrew of New Rochelle, a nursing home and rehabilitation center, has been elected to the Westchester County Senior Citizen Hall of Fame. The induction ceremonies took place on Friday, December 3, 2010 at the Marriott Hotel in Tarrytown. The Hall of Fame Awards are presented to individuals countywide for outstanding contributions in the area of human services, humanitarianism, philanthropy or leadership. The program was established as a tribute to those seniors who have generously contributed their energies and abilities to improve the quality of life in their community.
"There is no more deserving person than Dr. Cheema for this prestigious honor," said Rita Mabli, president and CEO of United Hebrew of New Rochelle, "He represents the very best qualities we can aspire to; a dedicated professional as well as a compassionate person who cares about the needy in our community."
Dr. Cheema has served the Westchester community since 1969 as a gentle and caring physician who humbly and tirelessly serves the most seriously ill and frail seniors in our community. The caring philosophy he so beautifully demonstrates for over twenty years at United Hebrew of New Rochelle, at Sound Shore Medical Center and Mount Vernon Hospital carries over to his private practice.
Dr. Cheema has been a resident of New Rochelle for over 37 years. Dr. Cheema emigrated from India in 1964, and completed his US training at Fordham Hospital and Long Island College Hospital. He joined the United Hebrew staff in 1982 and became Medical Director in 1995. He is board certified in internal medicine, pulmonary and geriatrics.
United Hebrew of New Rochelle is a vibrant not-for-profit, non-sectarian, multi-service senior living campus serving the Westchester metropolitan area since 1919. United Hebrew offers a rich array of skilled and community-based programs and services that encourages and supports a life of dignity and spirituality and promotes the highest possible quality of life. United Hebrew serves over 700 clients daily in its campus facilities -- Willow Towers, a 126-unit assisted living residence; a 296-bed nursing and rehabilitation center staffed with Burke Rehabilitation professionals; the 135-unit Soundview Apartments for seniors; a Long Term Home Health Care Program; and the AZOR Home Health Agency. United Hebrew recently opened its new nursing home, which combines world class care with state-of-the-art features.
United Hebrew opened a new nursing home pavilion in 2009. The pavilion has 176-private rooms and a dedicated short-term rehabilitation suite staffed by nationally-renowned Burke Rehabilitation professionals. Many of the rooms have views of the Long Island Sound. The home mimics individual neighborhoods, creating a strong sense of community. Amenities include wireless internet access in each room; a resident activity center fully equipped with a library, arts & crafts room; a 2,300-square-foot multi-purpose room and a café and a beautifully-landscaped courtyard.
United Hebrew is located at 391 Pelham Road, New Rochelle, New York 10805.
For further information, please contact Linda Forman at 914.632.2804 x1224, e-mail lforman(at)uhgc(dot)org, or visit http://www.uhgc.org.
###