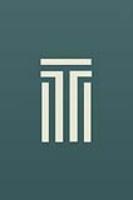 "Working as production manager at House of Blues] was a lot like real estate. You've got a band of five, a road crew of 15, a house crew of 20, reams of contracts, not enough time, and you've got to make it happen – and I did, every night," said Abrahams.
(Vocus/PRWEB) December 07, 2010
Westside Realtor with entertainment and management background, tireless trio with collective insider knowledge and determination, and dynamic entrepreneur with international savvy join Teles Properties in Los Angeles and Orange counties. In just 3 years, Teles has grown to over 100 agents in 3 offices, and recently launched an International Division to link buyers to properties around the globe.
Dave Abrahams
Dave Abrahams knows how to listen. He knows how to get everyone working together. He understands how much the details matter. He uses that knowledge and experience in each of his real estate transactions.
Dave's background and perspective are unique for a highly successful Westside Realtor. Formerly a professional musician signed to Atlantic Records, Dave toured the world, recorded extensively and played lead guitar in front of audiences of up to 10,000 people.
After that, this Connecticut native and long-time Westside homeowner worked as production manager at the House of Blues. "It was a lot like real estate. You've got a band of five, a road crew of 15, a house crew of 20, reams of contracts, not enough time, and you've got to make it happen – and I did, every night."
Having bought and sold his own properties, Dave decided to apply his artistic and organizational skills to a full time real estate career. "I look at things a little differently," he says. "I really appreciate the creative and emotional elements involved in owning a home."
That awareness, along with his terrific knowledge of the Westside market, has made Dave Abrahams one of the stars of L.A.'s competitive real estate scene. Clients in the music and entertainment industry appreciate his business savvy and other Realtors know he's an agent who takes his work seriously and keeps his promise.
Dave still creates music, but his focus lies in finding creative solutions for his real estate clients. Plus, he adds, "I have fun with people – they enjoy working with me." To find out more about working with Dave and Teles Properties, contact him today at 424.203.1845.
Rona Kaufman, Sandy Feldmar and Jackie Cohenca
Rona Kaufman, Sandy Feldmar and Jackie Cohenca – the team known as Rona, Sandy & Jackie – are tireless in their commitment to their clients and their community.
As Los Angeles natives and graduates of USC and UCLA, Rona, Sandy and Jackie are intimately familiar with the Westside. Their insider knowledge has helped them match people with their dream homes for more than 35 years. Their community of roots and familiarity with local schools and services are invaluable.
Specializing in the marketing, sale and purchase of prestigious residential properties in the Los Angeles Westside and beach areas, Rona, Sandy and Jackie provide their clients with more time, attention and security than a single agent can offer. "Our clients are our number one priority," Rona says. "We've earned their confidence, trust and respect with hard work, determination and strong negotiating skills." More than 90% of the team's business comes from repeat clients and their referrals.
"Our many years of selling real estate have given us expert skills in representing both buyers and sellers," Jackie adds. "We're committed to listening to our clients and tailoring the transactions to fit their needs, schedules and personalities."
"Each home is unique and so are a client's reasons for selling," says Sandy. "Our clients know that we will give them our full attention and great advice so they can obtain the maximum price for their property."
Rona, Sandy and Jackie demonstrate their responsibility to the community through their participation in numerous charities, including Stop Cancer, The Food Allergy and Anaphylactic Network, and personally making afghans and hats for service people overseas and for children at Children's Hospital.
Rona, Sandy and Jackie would be happy to discuss your real estate needs and how they can help you reach your goals. Contact them today at 424.202.3257.
Helena Noonan
Born and educated in Rio de Janeiro, Brazil, Helena Noonan is a citizen of the world. She is fluent in English, Portuguese and Spanish and speaks conversational Italian. She has traveled extensively and lived in Hong Kong prior to making her permanent home in the United States.
But it is Helena's passion for client service that has assured this dynamic entrepreneur a consistent place among top producers in the real estate industry. Launching her career with a boutique firm serving a very exclusive clientele in Miami Beach, Florida, Helena relocated to Orange County more than eight years ago and was recognized as being one of the top 50 real estate agents in all of Orange County in 2007.
Helena continues to apply the lessons she learned as the owner of several companies in the swimwear, shoe and fashion industries. "Like fashion, real estate is all about getting the right fit for the client," Helena says. Knowing the market, communicating clearly, understanding what's important to the client and putting together solid, successful transactions, even in a volatile marketplace, are part of Noonan's signature service.
Her studies in Computer Science and a unique ability to adapt quickly to changing market conditions have allowed Helena to provide her clients and investors with many outstanding opportunities. In addition to specializing in listing and sales of homes in coastal Orange County, she has recently developed a team to focus on bank-owned properties and investments, and through her relationships with several banks she is now a preferred agent.
Backed by the powerful capabilities of Teles Properties, Helena Noonan brings local knowledge and international savvy to each of her clients and transactions. To learn more, contact Helena today at 949.903.0306.
Teles Properties is a professionally managed real estate boutique, catering to a clientele seeking a higher level of service and competence, that respects loyalty, confidentiality, and the importance of personal relationships.
###