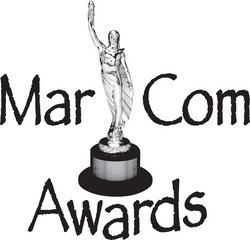 Retail sales contest for Montblanc watches wins MarCom Gold Award for Dittman Incentive Marketing. Social Media thought-leadership whitepaper wins Platinum.
New Brunswick, NJ (PRWEB) November 10, 2010
Dittman Incentive Marketing was twice recognized by the MarCom Awards, an international competition for marketing and communication professionals involved in the concept, writing, and design of marketing and communication programs and print, visual, and audio materials. For Dittman, the addition of these two awards brings a total of 21 MarCom Awards over the past six years.
Winning the MarCom Gold Award for "Marketing Promotion/Campaign Promotion Materials", Dittman created a retail sales contest for Montblanc entitled Time to Drive Success. Dittman's charge was to engage counter sales clerks at upscale brick-and-mortar retailers and motivate them to see the value of selling Montblanc timepieces. Energy-packed communications encouraged sales representatives to register and participate at the Montblanc custom-branded Website, Here they could review program information and contest criteria, see targeted messages, view the current leaders on a Leader Board, and record their sales.
The website leverages the Dittman TotalPRO® enterprise-wide solution for employee motivation, recognition, and rewards. This modular software-as-a-service allows the Montblanc team to launch, monitor, measure, and report on sales contests through a powerful, easy-to-use platform.
Dittman Incentive Marketing received the MarCom Platinum Award for the whitepaper, "Social Behavior Engages Motivation 3.0: How attributes of Social Media are changing corporate performance systems and re-inventing trust". This paper discusses new advancements in the psychology of motivation and the neuroscience behind rewards and recognition as demonstrated through intrinsic motivation behaviors found in Social Media. The relationship between consumer patterns and employee engagement is rapidly changing the strategic planning of corporate recognition and rewards programs, adopting successful attributes from gaming and community sites to further employee enrichment. Download this free whitepaper.
About the MarCom Awards
MarCom Awards is administered and judged by the Association of Marketing and Communication Professionals. The international organization consists of several thousand marketing, communication, advertising, public relations, media production and free-lance professionals. The Association oversees awards and recognition programs, provides judges and sets standards for excellence. To learn more, visit: http://www.marcomawards.com.
About Dittman Incentive Marketing
Dittman Incentive Marketing is a leading provider of incentives, rewards and recognitions programs using online software (SaaS) to help companies realize immediate ROI in motivating sales, employees, channel partners, and customers. Our solutions include: TotalPRO® - recognition and rewards solution includes modules for peer-to-peer and manager recognition, sales incentives, referral programs, service awards, bright ideas, safety, and wellness; Great Escapes™ - individual travel incentives for sales incentives and contests with over 130 destinations; and Great Rewards™ - individual name-brand merchandise rewards from $30-$3,000. Dittman Incentive Marketing is a founding trustee of the People Performance Forum at Northwestern University and the Enterprise Engagement Alliance. For information: web http://www.dittmanincentives.com
# # #