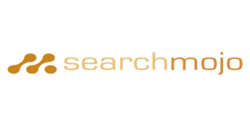 (PRWEB) December 24, 2010
Charlottesville, VA (Vocus) July 16, 2009 -- Catherine Potts and Janet Driscoll Miller of the search engine optimization firm Search Mojo will headline a webinar on Thursday, July 16 at 3:00 p.m. ET entitled "Inbound Linking for SEO: Best Practices and Advanced Techniques".
"Links pointing to your website from other websites, inbound links, are the most important element in Google's ranking algorithm. Links are treated like a vote of popularity for a website about a particular subject," said Catherine Potts, lead link strategist at Search Mojo. "One of the greatest challenges to successful search engine optimization (SEO) that companies face is how to acquire many quality inbound links. This session will demonstrate to marketers the types of tactics we use and recommend to clients to obtain many links to boost SEO efforts."
The presentation will cover the following link building topics:

Why inbound links are important for SEO and how to format them for the best impact
Techniques to find good websites to place an inbound link
How to optimize link opportunities through digital assets like press releases and whitepapers
Which social media technologies provide links with the best SEO value
How to measure inbound links and tools to analyze anchor text
The presentation is designed for:

Marketing managers and directors
Online marketing staff
Public relations staff
Social media staff
Online registration for the webinar is available at http://www.search-mojo.com/link-webinar?ls=pr.
About Catherine Potts:
Catherine Potts serves as the lead link strategist at Search Mojo. She directs and manages Search Mojo's link building staff and implementation for all search engine optimization (SEO) projects and maintenance. Keeping abreast of the latest link strategies and technology, Catherine ensures that Search Mojo's SEO clients receive the most relevant and strongest link opportunities. Her efforts single-handedly moved a previously unranked client to position 8 in Google in less than one month. Catherine joined Search Mojo after working at such prestigious companies as Boston Market, Centrix Financial, McData Corporation and Ernst and Young.
About Janet Driscoll Miller:
Janet Driscoll Miller has over ten years of search engine marketing and business-to-business (B2B) lead generation experience. She has spoken at many search engine marketing conferences including Search Engine Strategies and PubCon, has published articles in B2B Magazine, Visibility Magazine and others, and contributes to several blogs, including Search Marketing Sage, Marketing Pilgrim and Search Engine Journal. She holds a degree from James Madison University in Communications and Graphic Arts.
About Search Mojo:
Search Mojo is a search engine optimization firm, specializing in lead generation through search engine marketing services. Founded in 2005, Search Mojo uses the latest information and techniques to help companies improve their organic search engine rankings as well as improving pay-per-click advertising performance. Learn more about Search Mojo at http://www.search-mojo.com or read our blog, Search Marketing Sage, at blog.search-mojo.com.
Media Contact:
Reneé Brohard
Brohard Design
P: 540-454-3493
Twitter: reneebrohard
# # #