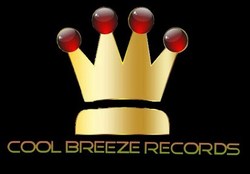 Forward Ever! Backward Never!
New York (PRWEB) December 15, 2010
Cool Breeze Records proudly announces the formation of the music industry's newest independent record label located in New York City. Cool Breeze Records will produce and release reggae music in partnership with artists and performers. Music Fans and Artists come first at Cool Breeze Records. We seek to provide the highest level of service on the projects we undertake,creating quality music with live musicians. Cool Breeze Records will set the trend for the future in reggae music and will support designated charities with part of every project.
Cool Breeze Records is scheduled to release the upcoming smash hit album featuring, Ruff Scott aka Mr. Reality. A seasoned veteran, Ruff Scott has performed with artists like King Yellow Man, The late Dennis Brown, Marcia Griffiths, the late Sugar Minot, Sister Carol, Carlene Davis, Frankie Paul, Ghost (from the monster empire), Beenie Man, Super Cat, Bounty Killer, Ken Boothe, U-Roy, Twinkle Brothers, Shine Head, Yami Bolo, and The Mighty Diamonds. Ruff Scott toured the Island of Hawaii for the past 7 years performing on various islands in the pacific and will be returning to Hawaii again this February for Bob Fest 2011. Ruff Scott just recently performed at the Hemp Fest in Seattle Washington.
Look forward to future hits on Ruff Scott's album such as Good Vibrations, Red Gold and Green, Don't Waste My Time and Make You Smile! Ruff Scott's release will contain 16 tracks and be available for purchase in the first quarter of 2011.
Products: Digital and CD reggae music production, online distribution and Live Event Management....
For press inquiries contact:
David Miller
(347) 237-2786
cool(at)coolbreezerecords(dot)com
###