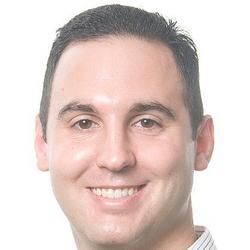 Jericho, NY (PRWEB) December 2, 2010
Best of the Web is pleased to announce the winner of the October Reseller Contest, Wesley LeFebvre, owner of a media publishing company which runs a network of websites focused on search engine optimization and Internet marketing. To learn more about LeFebvre, visit his blog, SEO Rankings, which provides up-to-date information about increasing earnings online through improved search engine rankings. For winning the contest Wesley received an iPad with WiFi and 3G.
The Reseller Program offered by Best of the Web allows Webmasters and Internet Marketing professionals to increase their earnings while promoting their websites in the Internet's oldest directory, or by referring new customers through affiliate links. New resellers earn an immediate 25% commission for all sales. This includes annual commission on approved directory listings and monthly commissions on category sponsorships. The Best of the Web Reseller Program also offers live statistics, grants immediate notice of sales and commissions via email, and sends commission checks monthly. It also costs nothing to join. Simply visit BOTW.org and click the "Affiliate Program" link to proceed through enrollment. Then use your reseller account to refer other users or to manually submit a listing or sponsorship.
Existing Best of the Web customers do not need to create a new account to join the Reseller Program. All it takes is logging into your existing BOTW account and "upgrade" to reseller status by clicking the "Become an Affiliate" option in the navigation links on the left side of the page.
For more information about the Reseller Program, please see the FAQs and Guidelines on the site.
About Best of the Web
"The Internet's oldest directory," Best of the Web got its start in 1994. As the Internet grew in popularity, Best of the Web responded, evolving into a comprehensive directory categorizing content-rich, well designed websites. Today, whether the topic at hand is choosing a college, refinancing a mortgage, or planning a party, Best of the Web gives meaningful guidance to many an Internet user. Best of the Web offers a guide to the best businesses across the board – and oceans – with its more recent addition of the UK & Ireland Directory. Best of the Web Local, meanwhile, offers a guide to reliable local, brick and mortar US businesses, and now there is even a way to sift through the massive blogosphere with the Best of the Web Blog Directory. For more information on the Internet's oldest directory, visit BOTW.org.
###