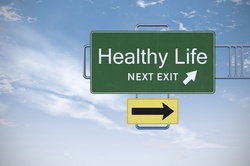 The antioxidant alpha-carotene appears "to be associated with a reduced risk of dying."
Dallas, TX (PRWEB) December 5, 2010
According to the results of a new study to be released this spring in the Archives of Internal Medicine (medicalnewstoday.com, 23 November 2010), the antioxidant alpha-carotene appears "to be associated with a reduced risk of dying." Over the approximately 14-year period of the study, it was determined that higher blood concentrations of alpha-carotene may be "associated with lower risk of dying from cardiovascular disease or cancer." This also suggests a possible role for certain quality whole body cleanse programs.
Chaoyang Li, of the Centers for Disease Control and Prevention in Atlanta, along with colleagues, studied "the relationship between alpha-carotene and the risk of death among 15,318 adults age 20 and older." Comparing against the individuals in the study with "blood alpha-carotene levels between 0 and 1 micrograms per deciliter," Li and colleagues found the risk of death to be 23% lower for those with a blood concentration of 2-3 micrograms per deciliter and up to a 34% lower risk for those with a concentration of 9 or more micrograms per deciliter.
It appears, then, that while alpha-carotene is chemically similar to beta-carotene, it may be "more effective at inhibiting the growth of cancer cells in the brain, liver and skin." Further, alpha-carotene may play a role in deterring the onset of lung cancer. According to Li et al., consumption of fruits and vegetable with a high alpha-carotene content "was more strongly associated with a decreased risk of lung cancer than was consumption of all other types of vegetables."
Carotenoid antioxidants such as beta-carotene, alpha-carotene, and lycopene can counteract to some degree the "oxygen-related damage to DNA, proteins and fats" that "may play a role in chronic diseases like heart disease and cancer." These antioxidants are available in nutrient-rich, dark-colored fruits and vegetables such as carrots, sweet potatoes, pumpkins, broccoli, green beans, spinach, and collards. Another reliable source of ample amounts of antioxidants is a quality supplement—a good choice to ensure sufficient cancer-fighting alpha-carotene.
# # #