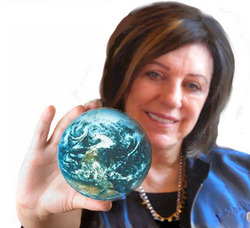 For the savy Christian who is searching for MORE!
Norcross, GA (PRWEB) December 30, 2010
The Quickening Church is "For the savvy Christian who is searching for MORE!" It is a new kind of Apostolic/Prophetic church and Regional Ministry Training Center founded by Dr. Kluane Spake.
Members call it, "The Q!"
The Grand Opening for the Q starts Sunday Mornings beginning January 2, 2011 at 10:00 AM. Location is 6500 McDonough, Suite A4,5,6, Norcross, GA, 30039, 1-877-SPAKE-99
Dr. Kluane Spake is the founder of "The Q." She is an international apostolic reformer, keynote speaker, author, mentor, and friend to the Body of Christ. Dr. Kluane is known for "Breaking the Stained Glass Ceiling" and establishing new mindsets.
"The Quickening Church is not about religion or rhetoric." Spake says, "What is soooo cool about this inspirational ministry of relevant restoration and reform is that it activates and empowers believers with radical new possibilities for building a successful life, NOW, in this lifetime!"
The purpose of the Quickening Church is to train believers to optimize their ministry potential and also expand their market place influence in order to impact social change through empowerment and inspiration
"The Q" is distinctive in bringing a significantly fresh apostolic government, complimentary and experienced leadership, and reformational teaching about the Finished Work of the Third Day. You will find koinonia, diversity, equality, and deep worship. We also offer drama opportunities and a Bible College. It's all about 'The Revealing of Christ In a People!'"
The public is invited to come and be a part of this ministry.
Video Dr. Kluane & The Quickening
# ##