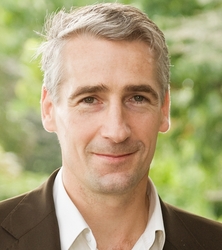 In many areas of economics, it [brain science] will dominate, because it works.
(PRWEB) December 6, 2010
ctp, corporate training programmes an executive coaching and training company based in Zurich, Switzerland has developed a whole new set of short courses targeting leaders showing them various aspects of brain science that have powerful practical applications in business.
So far neuroscience in business has been of interest to a more academic-focused audience and the general business community has been slow to adopt the new research and knowledge. Yet this is changing, with companies like ctp, as more and more research is applicable to daily business and an increasing number of consultants, independent advisors and coaches are turning to neuroscience in search of answers to business problems. Indeed if you search for "brain" in youtube, you will get more than half a million videos.
"We're very excited about our NeuroLeadership Programmes" Andy Habermacher CEO and Certified Master Coach enthuses "We have taken brain science then looked at aspects of leadership such as leading, change and creativity and then developed specific courses focusing on how the brain functions and how we can tie these to the issues in business."
This in itself is an exciting approach but is this really any different to any other program on change or creativity? "Yes," Andy Habermacher emphasizes, "We are not saying we have theory, amongst the thousands out there, it is much deeper. We are looking at a deep fundamental level of human behavior then taking elements out, including unconscious mind processes, then tying this into practical ways to implement this in everyday business."
Neuroscience is still an area many leaders are hesitant to embrace yet Andy Habermacher brings it back to simplictiy: "Business is ultimately about people. The better we understand brains, the better we understand people and the easier it is to develop powerful strategies that really target people. Brain science is taking the hit and miss approach out of business strategy. More than that," Andy Habermacher adds "It shows us some of the deeper causes and drivers of human behaviors and can give us answers to seemingly unsolvable problems such as long-term motivation". Indeed this does seem to be a tall order to fill - the problems that business have been facing since time gone by seem now to be solvable. Is this really the case, is brain science the silver bullet we have been waiting for?
Andy Habermacher is hesitant to use the word silver bullet but does enthuse that there are many problems that are now clearly solvable using the information brain science is giving us. He describes how business in recession mode can use powerful strategies to deal with fear, for example, because this is a driver for much faulty decision making, negative bias, lethargy and lack of motivation.
Andy Habermacher believes deeply that this is the future of business. He states clearly that this is not a branded technique that is marketed and sold, it is a field of research and this is why it will develop and become more powerful as more research is released and our understanding of the brain and human behavior increases. It will be impossible to ignore. He also notes that ctp is one of the first to take this focused approach to a broader level of leadership and adds that this is a very exciting time for ctp and for businesses who are starting to adopt the applications. "We see leaders, who take the time to look at what we are doing, being blown away by the implications and relevance."
Andy Habermacher believes that corporations that are hesitant or wait too long may quickly see the competition gaining a powerful competitive edge and that understanding human behavior better will have a huge impact in all areas of any business large or small. Indeed the word is being spread in different forms by high profile figures such as David Rock (NeuroLeadership), Daniel Goleman (Social Intelligence) and Daniel Siegel (Mindfulness).
This is supported by Dr Srinivasan Pillay of NeuroBusiness Group and Harvard Medical School who notes that "Brain science has tremendous applicability to business". Indeed the success of the NeuroBusiness Group programs, which focus on tailor-made coaching schemes, shows just how applicable brain science is to business. Their programs include the first ever NeuroBanking program - targeting the issues and needs of banks. Andy Habermacher also represents NeuroBusiness Group in Switzerland.
Andy summarizes by saying "NeuroLeadership, we believe, is the way forward and our programs take the concept of brain science to a new simple, applicable and incredibly powerful level. 2011 will be an exciting year for ctp and our clients."
###