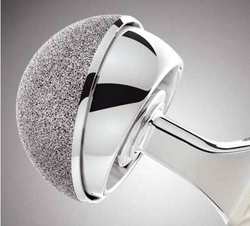 New York, NY (PRWEB) December 6, 2010
The Judicial Panel on Multidistrict Litigation has issued a decision organizing litigation over the recalled DePuy hip implants into a multidistrict litigation ("MDL") and transferred all pending federal court cases to Judge David A. Katz in the Northern District of Ohio. The MDL was assigned number 2197 and all cases subsequently filed in federal district court will be transfer to Judge Katz for coordinated and consolidated pre-trial proceedings. The decision can be found here.
In August of 2010, DePuy Orthopeadics, Inc, a division of Johnson & Johnson, issued a worldwide recall of its ASR XL Acetabular System and the ASR Hip Resurfacing System. The recall came after over 300 complaints were received describing device failure since 2008. The ASR XL Acetabular System is a metal on metal hip socket used in hip replacement surgeries since in 2003, while the ASR Hip Resurfacing System is a partial replacement involving a metal cap that is seated on the ball of the femur. It was not approved for use in the United States, but has been used abroad. The ASR XL was marketed to a younger more active user and promised to allow the patient to resume high impact activities, such as golf and tennis. Almost 100,000 people where implanted with the device since 2003.
The recall was issued after the National Joint Registry of England and Wales revealed startling figures concerning the two devices. One in eight patients required "revision" surgery within five years of original implant surgery, nearly triple the industry average. Patients implanted with the defective medical devices have complained of an array of problems that range from pain, swelling, difficulty walking, and flu like symptoms. Revision surgeries have revealed metallosis, a condition caused by the metal ions from the excessive wear of the devices which kills the soft tissue in the affected area. Patients have also been found to have excessive levels of the metals cobalt and chromium in their blood. The impact of this toxicity is not yet fully understood, but is being studied. Another tragic consequence of these early failures is that with each revision surgery, the useful life of the device goes down. Thus, many of the relatively young people that DePuy marketed this device to may find themselves needing another revision in there late fifties or sixties, but not being eligible for one.
###