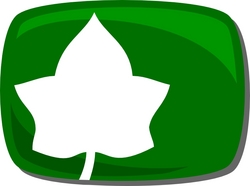 Comcast would have regulators and the consuming public believe that their acquisition of NBC is not only benign, but is actually in the consumers best interest, when nothing could be further from the truth
Washington, DC (PRWEB) December 6, 2010
ivi TV, the online cable system, announced today that it intended to aggressively oppose the Comcast/NBC-Universal merger in its present form. Executives from the innovative upstart are confirmed to meet with the FCC and a wide range of members of Congress in the nation's capital this week. ivi TV's messaging echoes that found in today's "New York Times."
Ivi TV has already had communication with the FCC about Comcast's anti-competitive behavior in the marketplace. Working with its allies in the Congress, and with the DOJ and the FCC, ivi TV wants a broad and comprehensive scrutiny of Comcast's existing contracts with cable and broadcast channels.
"Comcast would have regulators and the consuming public believe that their acquisition of NBC is not only benign, but is actually in the consumers best interest, when nothing could be further from the truth," said Todd Weaver, ivi TV's founder and CEO. "The facts are quite the contrary. Comcast has established a clear pattern and practice of requiring exclusive distribution rights in its contracts with content providers that stifles both competition and innovation."
It is the view of ivi TV that many of Comcast's current contracts unfairly impose a restraint of trade and limit competition. The acquisition by Comcast of NBC-Universal would exacerbate the ability of ivi TV and other OTT providers to obtain content. As a consequence, consumers will suffer and is relegated to unnecessarily paying higher fees for Comcast's defense of its antiquated one- size-fits-all legacy content delivery system.
As the owner of NBC-Universal Comcast would not only have a proprietary interest in more content, they will control the primary means of distribution of that content to the consuming public. At a time when America's economy needs innovation more than ever, this kind of unwarranted monopolistic behavior is most dangerous.
"While NBC content once traveled to consumers over the public airwaves, today it also reaches consumers via Comcast's legacy infrastructure. Comcast is similar to the landline phone companies who have died a slow death. They will use contractual power and exclusive access to content as a means of continuing to generate revenue from an antiquated business model delivered over yesterday's technology. The Congress, DOJ, and the FCC should require Comcast to provide a level, competitive playing field in exchange for approval of their merger with NBC-Universal. DOJ and the FCC must insist that Comcast's content contracts be free of exclusivity and other contractual barriers to innovation, competition, and fair value for consumers," Weaver concluded.
About ivi TV™
ivi TV endeavors to make the world a better place by providing a high-quality viewing experience while offering consumers what they want in the way they want it, with more choices, less hardware, and higher standards than other modes of online content delivery. At the same time, ivi TV increases viewers for channels and advertisers, continuing and adding to the live television tradition in an innovative and sustainable manner. Consumers, broadcasters and advertisers alike will agree that live television, most notably sports and news programming, is here to stay. The solution is ivi TV. And the time is now. ivi, Inc., is based in Seattle, WA. For more information, please visit http://www.ivi.tv.
Contact:
Hal Bringman
NVPR
hal(at)nvpr(dot)com
+1.323.851.6877
+1.310.210.8011 (mobile)
Skype: halbringman
Twitter: @halbringman
# # #