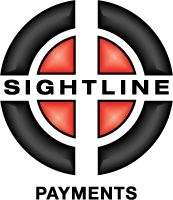 We're inspired by the overwhelming results and the bottom line for an operator is that SmartAdvance can materially increase revenue and reduce costs.
Deming, WA (PRWEB) December 6, 2010
Throughout the month of December, Nooksack is saying "thank you" to customers at its Deming property, in Washington, with special savings, ideal for guests wishing to use their credit card to obtain cash for their entertainment desires. Nooksack Cage Manager Sharon Botteron announces December as Customer Appreciation Month, which kicked off with a "Free Fee Days" SmartAdvance promotion.
"We believe customers come first," said Botteron. "Whether they are here for the first time or are frequent visitors to our property, Customer Appreciation Month will serve as a way for us to reward our guests who wish to obtain cash while visiting our property."
In just the first few days of the SmartAdvance promotion the Nooksack results have had dramatic positive results:

New customers are obtaining cash that have been historically opposed to paying fees, and
Increases of two-three times the average ticket by previous users of fee based transactions.
Adds Sightline Payments Executive Vice President Sales, Diran Kludjian, "We're inspired by the overwhelming results and the bottom line for an operator is that SmartAdvance can materially increase revenue and reduce costs."
Certain restrictions apply, for more information please call 1.877.935.9300 or when onsite please visit one of Nooksack's cashier cage locations.
Sightline Payments has invested considerably on innovative payment technologies to the gaming market ensuring the most reliable, secure, and convenient solutions for consumers to access their funds in a casino. Sightline's transformational approach to the industry focuses on delivering solutions that none of their competitors offer that can generate new and meaningful revenue and reduce expenses to the casino operator.
About Nooksack River Casino
Nooksack River Casino this year celebrates its 17 year Anniversary as a proud member of the Deming, WA community. Deming is located just 15 minutes east of Bellingham, and 30 minutes south of the Sumas/Abbotsford border crossing. Nooksack River Casino in Deming is an incorporated business owned and operated by the Nooksack Tribe, a federally recognized American Indian Nation of over 1800 enrolled members. Today the Nooksack Indian Tribe is the largest employer in eastern Whatcom County, and we look forward to continued growth and prosperity in order that we may share our success with the citizens of Whatcom County. For more information about us please visit our website: http://www.nooksackcasino.com.
About Sightline Payments
Sightline Payments' targeted mission is to be one of the gaming industry's preferred cash access and ticket redemption providers by focusing on delivering outstanding value, continuous innovation, exceptional guest experience, and consistently fulfilling a Customer Focused promise. Sightline Payments is headquartered in Las Vegas, NV. For more information, please visit http://www.sightlinepayments.com or contact Diran Kludjian 702-851-4747 x204, dkludjian(at)sightlinepayments(dot)com.
Kirk Sanford- Founder & CEO
702-851-4747 x 201
ksanford(at)sightlinepayments(dot)com
###