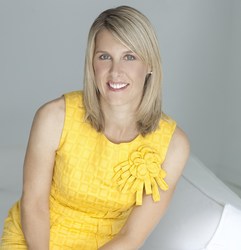 "As a nurse and patient advocate for over 16 years, I have witnessed firsthand how patients would struggle to recall the details of their medical histories or even to name which prescription medications they were taking on a daily basis".
Fairfield, CT (PRWEB) December 9, 2010
GreenPear Health LLC, a medical organizational company, has introduced their new line of Adult Medical Binders and Mix and Match Log Sets for patients overwhelmed by the sheer volume of their personal medical data and who wish to forge a better relationship with their healthcare providers. Focused on empowerment, education and communication, GreenPear Health seeks to improve the patient experience and rebalance the traditional doctor/patient relationship.
Each Personal Medical Records Binder contains over 59 detailed health forms which allow patients or family members to assemble and chart all health related information in one central place. Adult Health Binders, Mix and Match Logs and additional Resources are available for purchase online at http://www.GreenPearHealth.com. All products are available in English and Spanish. Prices online range from $6.00 to $49.95.
"Many patients stop taking their medications or take them incorrectly due to a lack of understanding about their medical condition or being confused about their physician's instructions. Additionally, there is a disconnect between patient and physician over who should have ownership of the medical diagnosis. Many patients unrealistically place the burden of responsibility on the physician to maintain and oversee their health profile. This incongruity prompted me to create a product line that would enable patients to reclaim their patient power by providing the tools to better control and organize their medical profile. Empowered, educated patients have a decreased rate of medical misdiagnosis and are more satisfied with their care", says Paula Rapp, RN, founder of GreenPear Health LLC.
"According to Doctors and Patients: Now at Odds (New York Times), A growing chorus of discontent suggests that the once-revered doctor-patient relationship is on the rocks. The relationship is the cornerstone of the medical system — nobody can be helped if doctors and patients aren't getting along. But increasingly, research and anecdotal reports suggest that many patients don't trust doctors. About one in four patients feel that their physicians sometimes expose them to unnecessary risk, according to data from a Johns Hopkins study published in the journal Medicine. And two recent studies show that whether patients trust a doctor strongly influences whether they take their medication."
Founded in 2010 by nurse and patient advocate Paula Rapp, GreenPear Health LLC helps patients reduce stress by allowing immediate, updated access to all medical data and also serves as an interactive, educational device. HealthAction Plans provide patients with a communication tool to enhance communication with their physician and set health goals. The Mix and Match Log Sets and additional resources found on the website at http://www.GreenPearHealth.com/products/ are designed to support patients with medical issues such as cancer, diabetes, high cholesterol, migraines, menopausal symptoms, mental health issues and those taking Coumadin therapy.
GreenPear Health LLC is an eco-friendly company whose philosophy is "Healthy You, Healthy Universe". Each "green" recyclable binder is made from 100% post consumer waste in the U.S. and all forms and mailers are produced from recycled products.
###