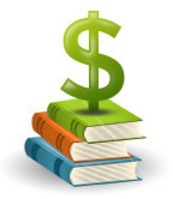 Schools where the majority of students were unable to pay back their student loans ... were marked unfavorably.
Kirkland, WA (PRWEB) December 13, 2010
SR Education Group's flagship site, Guide to Online Schools, has released its second annual list of the top 20 best online universities. As one of the few education portals to actively compute the rankings of online schools, the data presented in their list is important to many institutions and students. This year differed significantly from last year in that SR Education Group incorporated the U.S. government's findings on loan repayment rates into their final totals. Schools where the majority of students were unable to pay back their student loans before sliding into default or forbearance were marked unfavorably.
Other metrics used to determine rankings include whether or not the school was a for-profit or non-profit university, the average retention rate of students, cost of tuition, student reviews of schools, and whether or not the school was regionally accredited (only regionally accredited schools were included in the rankings). A number of statistics were gathered from The National Center for Education Statistics (NCES), part of the U.S. Department of Education.
Topping the list was California University of Pennsylvania Online, followed by Iowa Central College Online, Abilene Christian University, Norwich University, and Northcentral University. Other schools that were featured, but did not make it into the top five were New England College, Jones International University, and Strayer University. Notably, several colleges moved around on the list compared to last year's 2009 study. Iowa Central College, for instance, jumped up two spots, while last year's top school, Boston University, moved down six slots.
Given the United States' tenuous economic climate, many individuals are looking to attend online programs to obtain higher degrees, as the classes offer a more flexible schedule and no commuting time. Despite gaining popularity, however, distance learning still carries with it certain negative stigmas and many people are wary of enrolling. SR Education Group hopes to alleviate these fears by making the online schooling process more transparent. Keith Cushner, SR Education Group spokesperson, says of the rankings, "This year, we really tried to base the rankings on what the students need to know. We know that a lot of students, for instance, are worried about post-graduation debt, so we included student loan repayment rates. As a result, we feel like this year's list represents the best online rankings you can find on the Internet."
Guide to Online Schools is one of the top education portals on the Web, offering extensive information on distance learning, careers, reviews written by actual online students, and pages where students can directly contact schools to get more information. To see the full list of rankings, visit Guide to Online School's 2010 Top Online Colleges Rankings.
SR Education Group is based in Kirkland, Washington. For more information, please contact Keith Cushner, 425-605-8898 or email keith(at)sreducationgroup(dot)org.
# # #