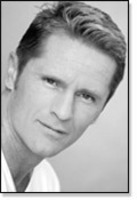 Strength is about being more, doing more, giving more. It's not just surviving; it's thriving.
Washington, DC (Vocus) December 10, 2010
In a world of artificial foods, fast food crazes, fat-free food madness and 100 calorie snack packs, how does the busy, active type-A man stay lean, fit and healthy?
What if there was a food that could help you build lean muscle, lose weight, shed fat, and gain energy? There is and you have to look no further than Full Strength Premium Nutrition Shake for Men created by fitness innovator Shawn Phillips.
Phillips has taken his expertise in sculpting abs and chiseling athletes to helping busy, high-achieving men look great, feel great and perform great.
In a University of Oklahoma scientific study, later published in a prestigious peer-reviewed journal, Phillips' Full Strength was proven to swap fat for lean muscle, while adding energy and significantly improving several other critical health markers in test subjects (http://fullstrength.com/the-science/the-oklahoma-study/).
In his recent interview with Tatyana Gann, a publicist and founder of SmokinHotPR, Shawn Phillips said, "The busy modern-day warrior is turning to energy drinks, energy bars, "boxed" meal systems or choosing a debilitating diet to lose weight or stay fit and lean, while taking care of family, business and community. Full Strength is the perfect solution for the man in demand."
For more than 20 years Phillips has been a leading ambassador for personal transformation and fitness—providing real solutions for men on how to get fit and regain energy and just plain feel great. Phillips says: "When one man regains his vitality, strength and confidence I have succeeded. Who's on your side?"
Shawn Phillips asks men to keep in mind 5 vital tips to eating healthy and staying strong:
1. Make Protein Job #1
2. Start Each Day with a Balanced Breakfast
3. Don't Skip Meals as a Weight-loss Strategy
4. Eat Within 45 Minutes of Training
5. Avoid Hidden Sugars in Foods, Sodas and Energy Drinks
Phillips is not only about helping men lose weight, but creating a complete nutrition plan that can help a man build lean muscle, have sharp mental focus, get more energy and bring inner freedom. The quick delicious Full Strength shake takes less than 5-minutes a day, yet promises hours of satiety, energy, focus and more.
According to Phillips, "Strength is about being more, doing more, giving more. It's not just surviving; it's thriving."
To get on Phillips' VIP List and get the latest fitness and health news go to StartMondayStrong.com For health-conscious men who want to experience long-lasting energy, focus and feel great, the Full Strength Nutrition Shake is available exclusively online at: http://www.fullstrength.com
Phillips adds "Time to Shake Life Up—no better time than as we head into 2011."
For Media: Shawn Phillips is available for speaking, events, book signings and expert quotes.
ContactUs(at)FullStrength(dot)com. Or Phone: 1-877-55-SHAKE (1-877-557-4253)
Publicist Tatyana Gann, 615.354.7625
###