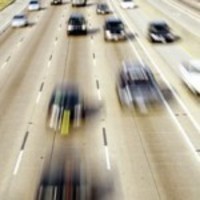 There is a high probability that each one of us will be involved in a traffic accident
Las Vegas, NV (PRWEB) December 10, 2010
The amount of car accidents in the country has risen by an astounding amount in the last 2 years, mostly due to "texting" while driving. Nearly three million people are injured in car accidents each year, and a recent study showed that drivers who are texting are 23 times more likely to have a car accident. Many states have now made it illegal to text while driving, however Nevada is not one of those states, and some Las Vegas injury attorneys are trying to help spread the word of safe driving.
"There is a high probability that each one of us will be involved in a traffic accident," says Mark Henness of the Las Vegas injury attorneys Henness and Haight. "Alcohol is a prime cause of impairment. Since it acts as a depressant, it begins to diminish a person's abilities with the first sip." However, a comparative study of texting while driving vs drunk driving statistics published in a leading car magazine in the United States revealed that texting while driving is even more dangerous than drunk driving.
Unfortunately, it's not just those drivers who are texting who are at risk of an accident. With the increase in texting, all drivers are in more danger than ever. Many Americans are now taking precautions to counter-act this rise in auto accidents. Henness and Haight Law Firm have laid out 5 tips to help practice safe driving:
1. Pay Attention. The most common excuse drivers give after a collision is that they never saw the other car. With the growing popularity of texting, this excuse is used more and more.
2. Don't trust anyone. Drivers can never rely on what the other driver will do. It's important that they leave plenty of room to anticipate mistakes and be ready for them.
3. Yield Anyway! "Nobody ever yielded their way into a collision." When drivers are in doubt about who has the right of way, they should always give it away.
4. Don't Speed. Driving at a higher than reasonable speed increases driver's risk in two ways: it cuts their reaction time and results in more "stored" energy (that must be dissipated in any collision).
5. Don't Drive Impaired. This includes drinking, heavy medication, and of course texting.
Statistics have shown that the average American will get in at least one car accident in their lifetime, but the good news is that the majority of Americans who take advantage of a personal injury attorney will be compensated for their damages. Having full insurance coverage and utilizing personal injury attorneys are possibly the two biggest precautions you can take before getting on the road with impaired drivers.
For additional information on how to avoid auto accidents, and get full compensation after being in an accident, contact Henness and Haight Las Vegas Injury Attorneys or visit http://www.hennessandhaight.com.
# # #