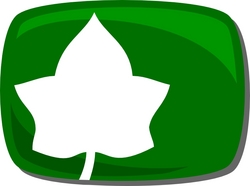 Instead, ivi TV is a new sustainable offering that is quickly and easily downloaded, available to instantly start streaming favorite TV programming in seconds.
Chicago, IL (PRWEB) December 13, 2010
ivi TV, the online cable system, announced today that it has added Chicago to its Seattle, New York, and Los Angeles broadcast channel offerings. The addition of 12 channels from the Chicago market brings the total number of OTA (over-the-air) channels available on ivi TV to an impressive 65, excluding international offerings ranging from Sport Italia to English-language news from China on CCTV9, among others.
ivi TV offers more content than Hulu and the ability to legally watch live major broadcast channels anywhere viewers have an Internet connection, including hit shows and popular sports programming, such as Monday Night Football, from ABC, NBC, CBS, FOX, The CW, PBS, and others from a growing number of local affiliates, all available from a downloadable app at ivi TV.
"ivi TV continues to scale and rapidly roll-out new markets and deliver to new devices because we don't have to send a truck out to drill holes in consumers' homes and install clunky set top boxes," said Todd Weaver, founder and CEO of ivi TV. "Instead, ivi TV is a new sustainable offering that is quickly and easily downloaded, available to instantly start streaming favorite TV programming in seconds."
Consumers who live in other parts of the country can watch live local programming from their hometown or favorite city. People with no conventional cable access or left adrift by the shift to DTV can watch TV with ivi. As ivi TV rolls out new markets, the channels it includes from each respective market are available to all ivi TV subscribers, regardless of where they presently reside within the US.
As consumers increasingly "cut the cord" and seek more innovative and affordable alternatives to expensive traditional cable TV, ivi TV's ever-expanding service creates a sense of inevitability about its future.
"It's a little poetic that our next market to include is Philadelphia, Comcast's hometown. Despite spending millions of dollars lobbying DC in hopes to merge with NBC Universal, the proposed merger is increasingly being questioned and was just labeled as 'detrimental' for its impact on consumers and competition by Senate Commerce Chairman Jay Rockefeller, who is singularly the most powerful voice in Congress on telecom policy. Last week, ivi met with Rockefeller's office, and many other lawmakers, in addition to the FCC to voice our concern about Comcast's anti-competitive behavior in the marketplace. If the merger is approved, the FCC must include enforceable measures to prevent Comcast from monopolizing the content marketplace, limiting access to content for its online competitors, and further extorting consumers," added Weaver.
About ivi TV
ivi TV endeavors to make the world a better place by providing a high-quality viewing experience while offering consumers what they want in the way they want it, with more choices, less hardware, and higher standards than other modes of online content delivery. At the same time, ivi TV increases eyeballs for channels and advertisers, continuing and adding to the live television tradition in an innovative and sustainable manner. Consumers, broadcasters and advertisers alike will agree that live television, most notably sports and news programming, is here to stay. The solution is ivi TV. And the time is now. ivi, Inc., is based in Seattle. For more information, please visit http://www.ivi.tv.
Contact:
Hal Bringman
NVPR
hal(at)nvpr(dot)com
+1.323.851.6877
+1.310-210-8011 (mobile)
Skype: halbringman
Twitter: @halbringman
# # #