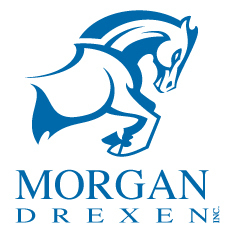 Even though the $200 million milestone of reduced debt has been reached, that debt was settled with a $122 million saving to Americans. That is the real milestone.
Los Angeles, CA (Vocus) December 13, 2010
Hillary Clinton admitted in a recent interview for KQED news, that America's debt was now seen as a national security risk. She wants to make America's resolution of debt a priority; her three 'd' approach is to make the deficit and debt of America as strong as its defense.
With so much of America's debt held in China, Clinton warns, "Our debt does constrain us where constraint maybe undesirable. It also sends a message of weakness internationally."
For thousands of Americans the financial constraints of debt are very real. However America's legal system is using innovative technology to reduce America's debt. Eric Rosen is one such attorney, Rosen & Winig handle debt settlement for thousands of consumers.
The innovative technology, the company uses is provided by Morgan Drexen, an Anaheim based company who are leading the way with automated documentation and state of the art software. Morgan Drexen are part of the Software and Information Industry Association (SIIA). The SIIA recognizes technology businesses that are setting the pace of the digital age.
The attorney network supported by Morgan Drexen support the need to reduce debt. Morgan Drexen has processed over 58,000 settlements, with a debt of more than $200 million. The skill of the attorney based debt resolution program has reduced this debt for a mere $78 million.
Eric Rosen says, "During these tough economic times, it feels good to know that thousands of families have returned to a debt free standard of living and that they got there with the help of our law firm's partnership with Morgan Drexen's technology." He also believes that using an attorney -based program is more effective.
Morgan Drexen CEO Walter Ledda says, "Technology is evolving, and to be able to assist attorneys nationwide in helping consumers is a great feeling. Even though the $200 million milestone of reduced debt has been reached, that debt was settled with a $122 million saving to Americans. That is the real milestone."
"Creditors tend to take attorneys more seriously. They realize that we can create delay, and sometimes successfully defend their claims in the event they resort to a lawsuit. Creditors who are trying to obtain payment against debt that is in "collection" mode often will settle for less, provided they are paid sooner than later," says Rosen
For James Whitehead reducing his debt of $10,000 was a priority, James engaged with the Williamson Law Firm in Kansas. As a disabled veteran, living on a fixed income, reducing his debt was a challenge. James admits that when he engaged with the attorney based debt resolution program his living costs lowered. "My payments were lower, I paid a monthly amount that I could handle and I cold live with," says James
For Robert Ogrodnik it was a heavy chain of over $20,000 in debt that lay around his neck. He engaged with the attorney-based program of New Jersey based attorney Milton Bouhoutsos supported by Morgan Drexen. Robert is no debt free "I am debt free and I am happy I can start all over again. That feels fantastic," says Robert.
Bouhotsos says, "Creditors take advantage of the little guy, my job is to be advocate for that person. Most debtors don't know their legal rights therefore I am there to clear up any concerns."
Today James, Robert, and thousand of Americans are debt free. America's Legal system and the innovation of technology is reducing the debt many experts feel has become a national security risk, and could threaten the global role of the US, especially with much of America's debt now held in China.
Article Corp © 2010 Morgan Drexen
###