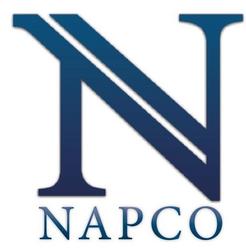 Most accounts will see price reductions at renewal, depending on their individual loss experience; however, those that have already had significant reductions in prior renewals may receive only modest decreases
Iselin, NJ (PRWEB) December 15, 2010
With the threat of major hurricane losses fading, catastrophe property insurance underwriters are reducing prices in the hopes of meeting end-of-the-year sales goals, and the market is now so well capitalized that catastrophe losses would have to total more than $50 billion for a dramatic change in the soft market conditions, according to a new State of the Market report by NAPCO LLC, a wholesale broker specializing in catastrophe property coverage.
The report is a compilation of catastrophe property market statistics and will be published two times a year. The full report can be found at: http://www.napcollc.com/articles/NAPCOInsuranceInsights-TheStateOfTheMarket-2010-December.pdf
According to the report, the property catastrophe insurance market is flooded with capacity, helped by relatively low U.S. catastrophe losses in the second and third quarters and bolstered by the return of a more stable investment environment after the financial crisis of 2008. This is creating an intensely competitive market where underwriters are cutting prices in many areas in a bid to retain or capture business.
"Most accounts will see price reductions at renewal, depending on their individual loss experience; however, those that have already had significant reductions in prior renewals may receive only modest decreases," said David Pagoumian, NAPCO CEO. "Even in a soft market, it makes sense to act strategically, focusing on more than just price and avoiding a reliance on capacity from just one carrier so you have more options when market conditions change."
The report finds that underwriters may be nearing the point where they will not be able to cut rates any further. Rate decreases in 2011 will not be as dramatic as they have been, and prices may flatten out as underwriters look to stabilize their portfolios. Rising loss ratios and a decline in reserve releases point to an underlying shift in market dynamics.
Impact of Low Hurricane Losses
After a very quiet hurricane season in 2009, hurricane losses so far this year have been minimal. As the memory of Hurricane Katrina moves further into the distance, underwriters are relaxing their guard and are competing for business they would have avoided a few years ago:

Hurricane losses were minimal through October 2010 with most of the 19 named storms – 12 of them hurricanes – avoiding or weakening before reaching the U.S. coastline.
Global catastrophe losses totaled $22 billion in the first half of 2010, more than double the first half average since 2000. Most losses outside the United States.
Losses in the second and third quarters include an earthquake in New Zealand, flooding in Tennessee, and the explosion of the BP Deepwater Horizon oil rig in the Gulf of Mexico. Insured losses from the BP disaster are estimated at $4-$6 billion.
Reinsurance Rates Declined

Reinsurance brokers reported declines of 10% to 20% in U.S. property-catastrophe rates at July 1 renewals.
There was a 38% increase in the available capacity of U.S. natural catastrophe programs. Insurers only purchased about 85% of the reinsurance capacity offered.
Pricing and Underwriting
Market conditions remain soft but may stabilize in 2011 as underwriters begin to analyze pure underwriting profitability more strategically:

Most accounts will see rate reductions at renewal. Price declines so far have been in the range of 10% to 15% on many accounts as insurers focus on top-line premium volume.
There is greater flexibility on windstorm deductibles. On best-of-class business in certain regions, underwriters may consider lowering wind deductibles, with 5% deductibles, for instance, being decreased to 2% or 3%.
Premium reductions since 2007 have, in many cases, been so aggressive that carriers may be near the point where they will have to hold the line.
Underwriters are now mandated to run catastrophe models prior to quoting, enabling them to view results in a similar and consistent method, which typically translates into uniform underwriting outputs.
Terrorism Insurance
The combination of available capacity and a very low loss frequency has led to a continued softening of the market for terrorism insurance.

Some markets are stating that the cost of capital is greater than market pricing, which may lead some markets to redeploy their capacity.
Pricing for the TRIA (Terrorism Risk Insurance Act) coverage embedded in the property program is relatively competitive, especially for accounts with low risk exposed locales.
In the U.S., TRIA requires insurers to offer terrorism insurance. Outside of TRIA, only a select few markets provide standalone coverage.
Given these findings, NAPCO recommends that agents and brokers placing catastrophe property insurance maintain a sensible plan:

Use capacity from multiple underwriters to avoid too much reliance on any one market.
Choose insurers based on catastrophe experience and financial strength, not just price.
Think long term by building relationships with incumbents.
Spread the risk, since those accounts that have relationships with more than one underwriter will be in a stronger position to obtain capacity when the market hardens.
Prepare in advance for renewals in order to improve your bargaining position.
About NAPCO
NAPCO (http://www.napcollc.com) is a leading wholesale broker of commercial property and casualty insurance coverage. The company provides retail agents and brokers with an efficient, single-source independent marketing arm for difficult placements that have significant property and casualty exposure. NAPCO utilizes in-depth research and sophisticated risk modeling to implement coverage and cost-effective programs for its clients. Headquartered in Iselin, N.J., NAPCO provides access to the global insurance market, including major and specialty domestic carriers, excess and surplus lines markets, re-insurers and international providers of capacity.
###