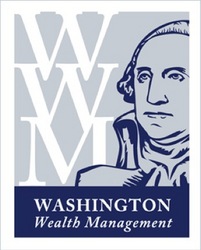 "We've put our money where our mouth is and designed an entire business around how to provide the best wealth management services for the Client today."
Middleburg, VA (PRWEB) December 14, 2010
Providing Clients and Advisors with independence is the mission of Washington Wealth Management, LLC, a new employee-owned financial services firm launched earlier this month by Managing Partner Tony Sirianni and Director of Development, Ross Wilkinson. Also this week, Washington Wealth Management, LLC is pleased to welcome its initial Financial Advisor Partners to the firm: John Bouchard, Saundra F. Albrite-Bouchard and Julie-Anne Lewis, who along with team members Yvonne Gough and Robert Jones, manage nearly $200 million in Client assets.
Washington Wealth Management, LLC (WWM), a Registered Investment Advisor (RIA) was created to offer Financial Advisors the opportunity to break away from the traditional wirehouse relationship, something more and more Advisors are exploring these days as they, and their clients have become disillusioned with the traditional brokerage model. When an Advisor joins WWM, they take ownership of their business and have access to world-class products and services, which allows them to service high net worth clientele.
The structure that WWM provides, allows an Advisor to focus on what's best for their clients – while also having local onsite access to the back-office and administrative support they need to provide the best level of service required to manage high net worth accounts. "We don't simply tout a slogan like 'putting clients first'," remarked CEO, Tony Sirianni. "We've put our money where our mouth is and designed an entire business around how to provide the best wealth management services for the Client today. We feel the key to that is to put the Advisor in a situation where they own their own business, are free of conflicts of interests, and are able to offer the best products and services that will allow them to attract high net worth clients. Mr. Sirianni continued, "Our goal is to create an independent branch network, allowing Advisors to own their businesses, but also to allow them to become part of an organization and culture that values and encourages collaboration and idea sharing, where individual Clients and Advisors matter. Furthermore," Mr. Sirianni adds, "we also provide Advisors with a turn-key back office system and a full suite of services, so they can focus on what they do best – manage their Clients' investments."
WWM's open-architecture platform currently includes brokerage and trading services from Mid Atlantic Capital Corporation, (MACC) and assets are carried by service National Financial Services. With MACC, Advisors will find a wealth of data and research. Ross Wilkinson, Director of Development explains, "The flexibility in our platform allows us to add products and services as client requirements arise, or as new types of products and services emerge in the marketplace." While the focus of WWM is to support Advisors in fulfilling all the needs of the high net worth client, the offering is flexible enough in its investment options and pricing to take on virtually any Client account, regardless of the account size. Mr. Sirianni added: "Unlike what's happening in the wirehouses today, what's important to us is the relationship with the Client. We don't restrict an Advisor from taking on an account due to the level of assets. We support them in building the relationship with their Clients."
Making the Transition to Washington Wealth Management
Financial Advisors joining Washington Wealth Management are provided with a full set of resources and services to make the transition to owning their own practice as painless as possible. WWM covers not only the costs and expenses associated with breaking away from their current firm, but also the expenses and hassle of starting their new business. This includes a turn-key process for handling registration and legal support, staffing needs, office space and payroll. WWM will also provide help in creating high-quality marketing materials and online marketing support to its Advisors.
"We've taken care of all the costs and headaches that might be associated with going out on your own," Mr. Wilkinson explained as he described the process of an Advisor transitioning to WWM. Mr. Sirianni added, "While we're certainly not for everybody, if an Advisor is looking to take control of their business and their personal financial future, and wants to create a situation that allows them to truly put the Client first in all aspects – investment options, products, services, pricing – then Washington Wealth Management is a good fit for them."
John Bouchard, Saundra F. Albrite-Bouchard and Julie-Anne Lewis are the first Advisors to come aboard Washington Wealth Management. Together they manage nearly $200 million in assets and have over 40 years of combined experience managing assets. "Washington Wealth Management has put me back in the driver seat of my business, allowing me to focus on my Clients and what's best for them in terms of managing their wealth," Mrs. Lewis stated as she described the transition to WWM. John Bouchard, Managing Director, described the decision to join Washington Wealth Management: "We looked at a lot of alternatives and Washington Wealth Management quickly rose to the top of our list because it was the right choice for our Clients. They are thrilled to have access to the wide set of investment products and services that WWM provides, and they take comfort in knowing that their assets are carried by a firm as reputable as National Financial Services." Mrs. Albrite-Bouchard added, "Integrity matters to us, culture matters to us and our clients, and we feel we have it here at WWM." The team has also brought along with them to WWM two critical members of their staff, First Vice President, Robert Jones and Relationship Manager, Yvonne Gough to help support their Clients' day-to-day needs.
On the addition of Mr. Bouchard, Mrs. Albrite-Bouchard, and Mrs. Lewis to the firm, Mr. Sirianni commented: "We're so pleased this talented team chose to join our Firm. Their integrity and deep experience is invaluable, and their focus on what's best for their clients reflects the type of Advisors we are looking to attract. They've also put themselves in a better position, allowing them to have full control over their business and how it's managed."
About Washington Wealth Management
Washington Wealth Management, LLC is a Financial Services firm, headquartered in Middleburg, VA. The Mission of the firm is to provide an independent platform for Advisors to manage their business, which in-turn, allows them to provide Clients with independent, transparent advice, unencumbered with the conflicts associated with typical wirehouse brokerage firms.
WWM was founded by Anthony Sirianni , a 20 year veteran of the financial services industry in sales and management roles . Mr Sirianni has a JD Law Degree from N.Y Law School, a Masters from the City University of New York, and a Bachelors from Trinity College. Ross Wilkinson, Director of Development, brings experience that spans roles in brokerage operations, compliance, technical training, sales and management experience over a 25 year career. With nearly 50 years of combined experience, Mr. Sirianni and Mr. Wilkinson work with WWM Advisors on a day-to-day basis, helping them to develop their business plan and refine investment strategies for their Clients, as well as meet with current and prospective Clients when requested by the Advisor.
The motto of Washington Wealth Management is a quote from Micheangelo: "The greater danger for most of us lies not in setting our aim too high and falling short; but in setting our aim too low, and achieving our mark."
Securities are offered through Mid Atlantic Capital Corporation (MACC), a registered Broker Dealer, Member FINRA/SIPC.
Financial Advice is offered through Washington Wealth Management, LLC a Registered Investment Adviser.
Washington Wealth Management, LLC is not a subsidiary or control affiliate of MACC.
###