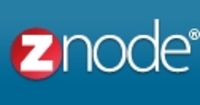 As managers look to their goals and budgets for next year, it's important to consider changing trends with online storefronts
Columbus, OH (Vocus) December 15, 2010
Leading ecommerce software company, Znode, highlights the top 10 strategies to utilize in 2011, to increase sales and profit margins for online retailers. Are there aspects of your online shopping cart that could be improved? Do you leverage multiple stores to improve search rankings? The strategies highlighted by Znode offer valuable tips for online retailers to utilize in 2011.
"As managers look to their goals and budgets for next year, it's important to consider changing trends with online storefronts," Vish Vishwanathan, CEO of Znode, said. "Through research and customer feedback, Znode put together this list of the top 10 ways ecommerce managers can boost profits in 2011."
Znode Top 10 Strategies for Ecommerce Managers to Increase Profits in 2011
1. Drive more customers by expanding your online footprint. Is your sole customer acquisition strategy to drive traffic to your primary website? Consider launching a micro-store for a popular product, which will boost search traffic and conversions. Search rank is the online equivalent of location, location, location. A micro-store is a strategic medium to earn highly concentrated content that will boost your search rank in a profitable product category.
2. Increase customer capture points and convenience with mobile. Mobile shopping is a popular and rapidly growing marketplace. According to a report by ABI Research, mobile commerce is predicted to reach $119 billion by 2015. By comparison, U.S. ecommerce sales are presently $135 billion annually according to Internet Retailer Magazine. Smartphones make the mobile adoption simple and cost-effective, relative to its marketplace potential. Mobile apps and browsers can now be seamlessly launched from your existing ecommerce product catalog, and should be integrated with marketplaces and social networks.
3. Create an online franchise for your products. Enable your key business partners to become online franchisees, with the ability to launch their own stores that include your products. Utilize ecommerce technology that supports online franchising to allow partners to determine how to best serve the markets they know best. This strategy allows you to rapidly expand your business by delegating marketing to hundreds or even thousands of online franchisees.
4. Increase repeat business from existing buyers. Typically, repeat business is the dominant source of profitability for ecommerce retailers due to the avoidance of customer acquisition costs. Improving this metric enables retailers to increase profits and spend more to acquire new customers. By using a multi-store ecommerce strategy to create niche stores for your most profitable demographics, you can serve customers that are loyal to certain products or brands with a micro store that is highly targeted to your preferences.
5. Increase average order value from all buyers. Any increase in average order value yields revenue without incremental customer acquisition cost. Bundling items in sets, kits or to be sold in quantities, is an excellent way of raising the average order value. Smaller items are often used as a loss leader, but offering a bundled savings can increase the average order value.
6. Increase conversion rate for site traffic. Sites that minimize the path to find desired products have the best conversion rates. Make the process simpler for the user and you will gain credibility with the prospect, and make the decision to commit easier. Use a multi-store ecommerce strategy to create niche stores that are entirely dedicated to products for a particular market segment. The SEO potential is significant here, and the site experience is much more targeted to the visitor's needs.
7. Reduce cart abandonment. Have a streamlined checkout process with as few steps as possible. If you do require customers to register for your site in order to make a purchase, consider if this is necessary. If it's a one-time buyer, they may look elsewhere for their purchase in order to avoid registration. Provide "trust logos"- indicators of site security – on your site such as VeriSign, MacAfee site scan and the SSL lock symbol that displays in the address bar indicating that the site uses secure socket layer and therefore ensures transactions are appropriately encrypted. All of these help to provide a sense of security for your customers and result in decreased cart abandonment. Ensure easy access of your company's customer service by prominently displaying links and phone numbers on your site to allow customers to contact you with potential problems.
8. Differentiate from competition in market strategy, service, or price. With several online retailers in the marketplace, you need to set yourself apart from the competition. By offering exceptional customer service or prices, you can differentiate yourself. Begin by contacting customers 3-7 days after they make a purchase - thank them for the sale and inform them of any promotions or sales you are currently offering. To improve your customer's site experience, you could add a "products recently viewed" tab to your online shopping cart. This will likely decrease cart abandonment, too. Finally, consider a real-time inventory status system for your site, to ensure efficient processing and delivery of your product.
9. Leverage social media effectively. In today's online marketplace, ecommerce managers need to identify where their target audience gathers in social media channels, and engage them there. Use Facebook, Twitter, LinkedIn, foursquare, etc. to identify who can send you customers and improve your brand image. Your organization's presence online can impact buyers' decisions for where to make their online purchase. Engage with your social media fans/followers and create two-way conversations, improving customer satisfaction with your brand. A good ecommerce platform should enable you to leverage your existing product catalog and attributes in order to easily launch social media stores.
10. Increase operational efficiency through effective integrations. A truly flexible ecommerce platform makes it easy to integrate your storefront with back-office systems, suppliers and 3rd party services such as ERP (Enterprise Resource Planning), CMS (Content Management Systems) and Legacy Applications. This effectively eliminates manual processes improving operational efficiency. For instance, your storefront could retrieve inventory and pricing information for each product directly from your ERP system. You can integrate with suppliers and drop-shippers enabling them to pull order information on demand.
For more information about Znode, visit http://www.znode.com.
About Znode
Znode®, a Columbus, Ohio based company, is a pioneer and industry leader in Multi-Store Ecommerce. With our innovative solutions businesses can significantly expand their online footprint using Multi-Store and Online Franchising strategies. Leading global brands trust Znode to increase their online acquisition.
###