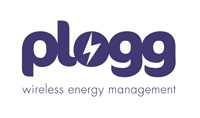 Future Smart Homes will consist of information appliances that offer advanced capabilities to home residents
(PRWEB) December 16, 2010
Energy Optimizers Limited (EOL) has provided researchers at the University of Cyprus with its plug-in electricity meter for integration of whole house and appliance monitoring (110~220VAC) in social network sites (SNS).
The plogg is a combined smart meter plug and data logger, based on Ember's EM357 ZigBee wireless technology running on a Telegesis module. It can be attached to any mains supply that uses a standard NEMA 5-15 North American plug and can monitor single 110VAC appliances and 2-phase 220VAC load on the distribution panel through the installation of connected split core transformers. The plogg stores the measured electricity data and communicates this information through a PC, an embedded web server or a gateway to a user's SNS. The University of Cyprus has developed web based application programming interfaces (API) for the ploggs that provide functionality through Facebook.
"Future Smart Homes will consist of information appliances that offer advanced capabilities to home residents" write Kamilaris and Pitsillides "We penetrate deeply into social networking infrastructures, fully leveraging their software mechanisms in order to enable our vision of a Smart home with a social shape."
The pervasive nature of the Smart Home and web enabled devices is made coherent through the user's online experience. Future work will examine how the Smart Home is transformed into an interoperable shared space that interacts with the inhabitants. Elsewhere, the plogg is being deployed in the design of demand response programs in the USA and Canada and in Europe, in projects to evaluate Assisted Living systems and the efficiency of Smart Appliances.
About Energy Optimizers Limited
Energy Optimizers Limited manufactures Smart Grid technologies for load profiling, demand response, distributed generation and renewables markets. Their Smart Grid Technologies include wireless gateways, smart meter plugs and load controls for domestic and commercial appliances. Energy Optimizers Limited participates in a number of publicly funded European research and development projects.
http://www.plogginternational.com
http://seacorn.cs.ucy.ac.cy/papers/files/Kamilaris_PIMRC2010.pdf
Further information sources
http://apps.facebook.com/mysocialhome
Contact
Shaun Merrick
Energy Optimizers Limited
Estate Road 1
Grimsby, DN31 2TB
UK
+44 1472 266731
shaun(at)energyoptimizers(dot)co(dot)uk
###