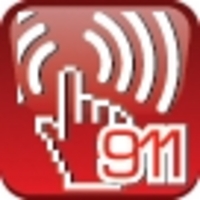 "Rescue911™ makes it easy for users to instantly notify family, friends, employers or emergency services."
Trabuco Canyon, CA (PRWEB) December 17, 2010
appsFX, a leading provider of BlackBerry® Smartphone applications for both business and personal use, announces that it is giving away its BlackBerry personal safety application Rescue911™ throughout the holiday season.
Designed to add a level of security, Rescue911 makes it easy to immediately notify friends, family, or employers of their exact location in the event of an emergency or threat of personal safety. Rescue911 can also be programmed to call 911 emergency services as well, all with a click of a button.
Rescue911 is available to download for free through December 31, 2010. To access Rescue911 and download it, from your BlackBerry go to: http://bit.ly/appsfxholidaygift.
"As we enter into the holiday season and people are out shopping late, on the road visiting family and friends or even walking in places that make them nervous such as parking lots, Rescue911 becomes a panic button right on their phone," said Rocci Della Maggiore, President of appsFX. "Rescue911 gives the user the ability to reach out to its contact list using all of the capabilities of their Smartphone."
When activated, Rescue911 automatically broadcasts an urgent text message, email, GPS location map and dials 911. Rescue911 is customizable, so the user decided who will receive the notification in the event a distressful or emergency situation. Rescue911 will also continuously send out GPS coordinates until your emergency is resolved.
"This is a simple, easy-to-configure and easy-to-use safety product," said Angelo Ponzi, Chief Marketing Officer at appsFX. "We're hoping people will take advantage of this free download and yearlong usage. It's one of those products we hope no one will ever have to use; but will have the peace of mind knowing it's there."
To find out more about appsFX and its other applications go to: http://bit.ly/appsfxapps.
Happy Holidays from appsFX.
About appsFX
appsFX is a leading developer of innovative BlackBerry applications that enhance the productivity, efficiency and utility of personal and professional Smartphones.
appsFX, Powering the Smart in Smartphones™
###